If you're like me, you've considered planning a destination wedding, hoping that it would be cheaper. I did some research to find out if getting married abroad was actually cheaper than the average local wedding and here's what I found out!
The average wedding abroad is not significantly cheaper than the average domestic wedding, according to a recent survey of 13,000 couples polled in the U.S. As the average international wedding costs $27,227 and the average domestic wedding $28,372, the average wedding abroad is only $1,145 cheaper (Source).
For some couples, this may seem like a significant enough difference, but when we start to think about what the flights will cost, plus international wedding insurance and other fees, the line between which is truly more affordable gets blurry.
It also matters where exactly you get married abroad (or where in the U.S. for that matter), how many guests you'll have, and whether or not you expect guests to foot much of their own travel bill. I'll talk more about some of the variables that might affect the cost of a domestic vs. an international wedding.
Average Destination vs. Domestic Wedding Costs
According to a recent study by the SN Travel Company (Source), here is a list of the cost of weddings in popular destinations from most to least expensive, converted to US dollars:
| | |
| --- | --- |
| Destination | Average Cost |
| France | $34,236 |
| Italy | $32,486 |
| United Kingdom | $30,389 |
| Greece | $29,882 |
| United States | $28,372* |
| Spain | $26,050 |
| Portugal | $25,453 |
| Jamaica | $21,299 |
| Barbados | $21,344 |
| St. Lucia | $19,917 |
| Dominican Republic | $20,017 |
| Bali | $20,116 |
| Mexico | $20,654 |
| Fiji | $18,485 |
| Cook Islands | $18,585 |
| Thailand | $19,353 |
| Maldives | $17,209 |
| Zanzibar | $17,416 |
| Seychelles | $17,863 |
| Antingua | $17,890 |
| Kenya | $18,147 |
| Sri Lanka | $16,887 |
| Mauritius | $16,411 |
*Source cited here.
Keep in mind that's we're not talking about elopements here, which are generally much cheaper than the average wedding. Eloping with your partner in a foreign place will generally only cost you the same as any vacation to that place would cost, plus a few hundred dollars for the legal paperwork and a nice dinner.
What I'm talking about are destination weddings, which these days may include transporting not only the couple, but also a group of their closest friends and family, to an exotic spot for ocean views or maybe a castle garden. Sometimes there are even many guests invited to destination weddings – just as many as a domestic wedding.
And destination weddings aren't cheap. According to the study, it's most expensive to get married abroad in France at about $34,236 on average, and cheapest in Mauritius, an island nation in the Indian Ocean, at about $16,411 on average.
Of course, depending on your tastes and guest list, you'd definitely be able to pay way more or way less than these averages. For example, I'm currently planning a wedding abroad in Canada for under $5000.
If you remove a lot of the bells and whistles and concentrate only on what you truly want from your wedding, it of course won't be as expensive. But if you do want the "full experience" with the wedding party, new dresses, etc., you're looking at paying the averages above or more.
Factors that Make Destination Weddings More Expensive Than You Think
Certain factors can make a destination wedding more expensive. Elements that are included in the prices listed above are:
Venue
Photography
Videography
DJ/Band
Florist
Officiant
Makeup
Hair
Extras
If you can eliminate any of these elements, the price will go down. But there are additional fees that you might not have thought about when it comes to destination weddings that bite you in the rear if you're not aware.
First of all – Flights! It's very important to think about how much flying to your destination will cost. If you're going halfway around the world, to Europe, to the middle of the Indian Ocean, it's going to cost up to $2,000 per ticket.
You have to decide whether you want to put that pressure on your guests as well. Most likely, your guests will be paying their own way and they could be put in an uncomfortable financial situation trying to decide whether or not to come to your wedding. There are the financial costs, and then also the emotional costs to take into consideration.
Additionally, there is the hotel to pay for, which you and your guests will spend more time in than you would in a hotel back home.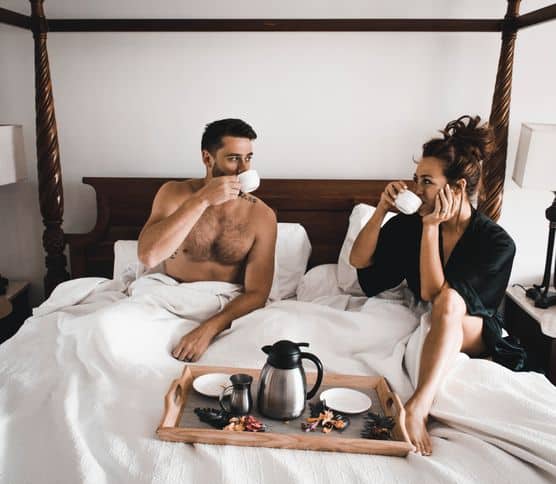 You also have to consider wedding insurance. Unfortunately, there have been horrible reported instances of couples getting ripped off, or not getting what they imagined, when they arrived for their destination weddings. Take into consideration that you will also have to pay for wedding and travel insurance, and maybe even unexpected fees to fix elements that you didn't realize needed fixing.
It can be harder to coordinate a wedding from afar, and when you can't plan as efficiently, in-person, there are often costly last-minute fixes to be made.
Other fees might include additional paperwork and bureaucracy, depending on the country you're getting married in, and maybe even translation/interpretation services if you require them for communicating with certain vendors.
Elements of a Destination Wedding that are significantly Cheaper
If you absolutely want to have a destination wedding, there are ways that it can be a lot cheaper than the average wedding.
To have a cheaper wedding abroad, you could:
Stay in a villa or Airbnb
To save money, you could rent a large villa or Airbnb to share with your family and/or friends. How well this would work depends on your relationships with them, but it could be a good way to reduce costs rather than everyone staying in separate hotel rooms.
Choose your destination wisely
There are more choices than just the ones on this list. Do extensive research before choosing a place.
Compare package deals with planning it on your own
Sometimes a package deal is much cheaper and less work, but not always. Think about the elements that are essential to you and if a package has a ton of stuff you don't need (like a videographer for example), plan it yourself and pocket the cash for other things you want more.
Check the seasons
Some places have a peak tourist season which will drive the prices up for weddings. If possible, go off peak.
Shop secondhand
If you're spending most of your budget to have a wedding abroad, consider buying some of your wedding items secondhand, such as your wedding dress or the groom's attire. Perhaps you could ask your family to bring certain items for the wedding in their suitcases, such as small decor items, so that you don't have to pay for them at your destination.
Skip the expensive decor
You're already in a beautiful place, ideally, and so perhaps you don't have to spend a bunch of extra money to decorate your venue. Consider going very light on the decor and letting the beach or castle or whatever the backdrop, speak for itself.
Don't worry about tradition
I think this is the biggest one! If you're willing to let go of every single little tradition that you feel like you "have to do" then you will be set free to spend your money in a way that is more comfortable for you, on only the most important parts of your destination wedding.
Other Destinations You Might Consider For Your Wedding
There are literally hundreds of places to go and have a destination wedding, many of which are in the U.S.
If you're at a loss, here are some other popular destinations that you could include in your research as you try to make a decision:
Bora Bora
Maui
Tahiti
Cyprus
South Africa
Colorado
India
Bermuda
Crete
Croatia
Costa Rica
Florida Keys
Nantucket Island, Massachusetts
Las Vegas
Puerto Rico
Slovenia
Canary Islands
Ireland
Go on Skyscanner and just search destination: Anywhere to get even more ideas.
Related Questions
What are some cheap destination wedding ideas? A cheap tip is to search around the U.S. and have a "destination" wedding at home. There are beautiful venues in Florida, California, Hawaii, Colorado, and more that would be cheaper on average than many international destinations.
Where can I have a cheap beach wedding? Check out resorts in Destin, Florida, Los Cabos, Mexico, Bar Harbor, Maine, and Sea Island, Georgia which are said to be cheaper options for beach weddings.