Looking for eco-friendly wedding invitations for your big day? I've been doing a lot of research to find stationery brands that do eco-friendly wedding invites and compiled the ones I love most below. Brands on this list use a variety of eco-friendly paper techniques: some use recycled paper, plantable paper, animal poo paper (yes, really!) and one no paper at all!
Any of them would make great choices for the modern, eco-conscious couple. In the U.S., we're currently sending about 350 million wedding invitations into landfills every year, many of which have been processed with chlorine bleach, cannot be recycled, and are toxic to the environment. Ugh!
We can make even a small difference by making a point of opting for more eco-friendly wedding invitation brands in the future.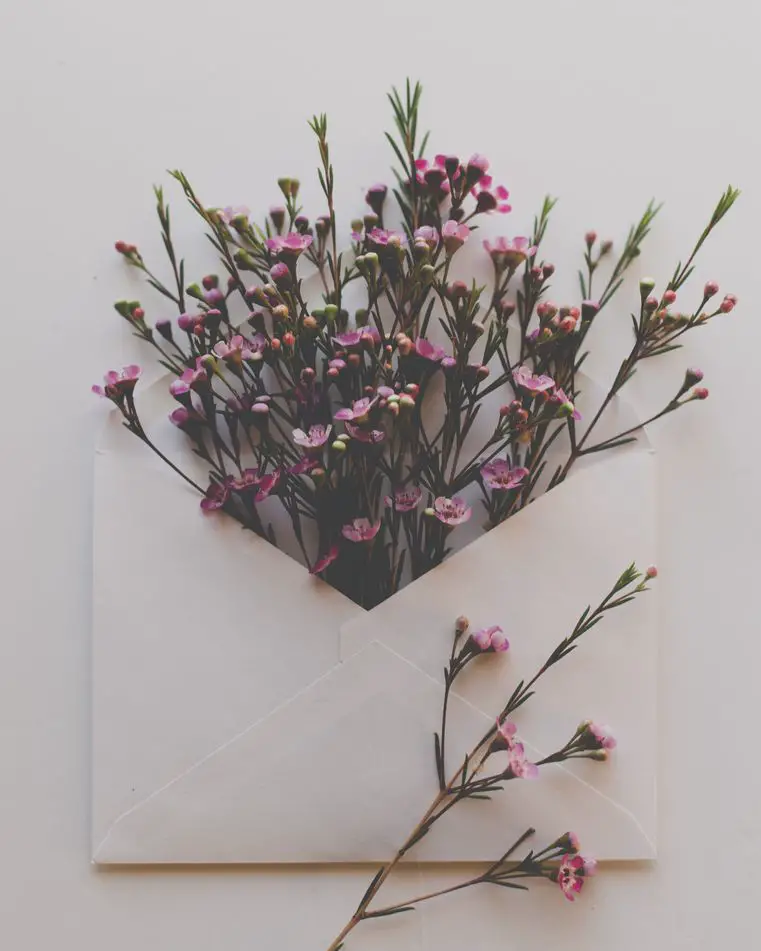 I have spent forever researching paper companies (which felt strange in this digital world of ours!) because I know that many couples still feel attached to traditional paper invitations – if only for their weddings. And that's okay, but there are eco-friendly ways to go about it.
Please spread the word and let's all try, even in tiny ways such as this, to do our part.
I've included pricing for all wedding invitations based on information from their websites at the time of publication of this article (all prices are in U.S. dollars unless otherwise noted!).
QUICK NOTE ON PRICING:
All prices are subject to change depending on the company, and in most case, envelopes, shipping, etc. cost extra. Check the company websites for the most up-to-date prices. Also, please keep in mind that most of these companies charge less the more invitations that you order – one plus to having a larger guest list (??) 🙂
---
#1 Greenvelope
Pricing: $49+ per package
Greenvelope is an eco-conscious, electronic invitation service that allows you to send beautiful and unique paperless wedding invitations. They're designed by painters and graphic designers from around the world. My Pacific Northwest heart loves this Seattle-based company and their dedication to preserving "the beauty of the Pacific Northwest."
Their site also has tons of designs to choose from, many personalization options, an easy-to-use interface, and a small dedicated team to help you with any questions.
Greenvelope also donates a percentage of every sale to Mountains to Sound, a non-profit organization that maintains forests.
This is possibly the MOST green invitation option on this list, as no trees at all are cut down for your wedding and there is no paper or stamps to be recycled.
---
#2 Night Owl Paper Goods
Pricing: $3.41 – $7.90 each
Night Owl Paper Goods has eco-chic wooden wedding invitations that can be kept and treasured by your guests. These invitations are crafted and assembled by hand in the USA, and no two invitations are exactly alike due to slight differences in the grain of the wood.
Night Owl Paper Goods uses eco-friendly, sustainably-harvested birch wood in its invitations, and 100% cotton paper made from reclaimed fibers of the textile industry. Not to mention their designs are really unique and adorable.
You can have your own engagement photos printed on them just like paper invitations, or choose from some of the other cute designs.
Your guests receiving a wooden invitation made of recycled and sustainably-harvested materials really sets the tone for your eco-friendly wedding.
EXPLORE NIGHT OWL PAPER GOODS NOW
---
#3 Evermine
Pricing: $1.75 each+
Evermine has so many beautiful and affordable wedding invitations. And they do A LOT to ensure that their business is eco-friendly, laying out all of the details in depth on their website.
Evermine is based in Portland, Oregon and follows some of the following eco-conscious guidelines in both their invitations and in their office building:
Packaging: they have a goal of ZERO PLASTIC and are currently 98% plastic-free
renewable energy used in their office building
Boxes for packaging coasters and cards are 100% paper (tags and coasters are printed on 30% recycled paper; cards are printed on 10% recycled paper and the white card stock is FSE certified)
Around their office, they use re-usable and/or biodegradable products
Around their office, they avoid plastic and paper products as much as possible (no paper or plastic cleaning supplies)
Their building is LEED Certified Silver 
They're a member of 1% for the Planet, donating 1% of their total gross income to the Nature Conservancy of Oregon, Western Rivers Conservancy, and other organizations.
They are committed to an energy-saving plan and take detailed measures!
Almost all products are made by the team in Portland, Oregon, using USA-made materials.
Basically, Evermine really cares about the environment and making their products and business as eco-friendly as possible. For your wedding invitations, you can't go wrong.
---
#4 Green Field Paper Company
Pricing: $2.25+ each
Green Field Paper Company has a variety of eco-friendly invitation options, including plantable paper and hemp paper.
They create "eco-friendly papers with a purpose" by using recycled papers that integrate post-consumer pulp with non-traditional additives such as seeds, hemp, coffee chaff, denim, junk mail, and garlic skins. Yes, garlic skins.
Their products are all made in the USA without dyes or bleach and all of their seed paper contains non-GMO, non-invasive seeds. Green Field Paper Company offsets 100% of their company-wide electricity use by purchasing wind energy credits for the energy they use in their manufacturing and office facility in San Diego, CA.
---
#5 Botanical Paperworks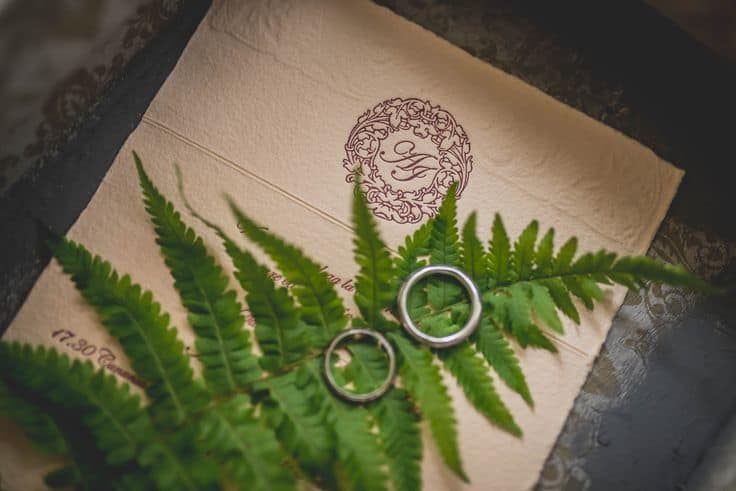 Pricing: $2.75+ each
This is a really cool company created by a mother-daughter duo who started their business by creating paper by repulping recycled paper. In the process of writing a book about how to make your own paper (300 Paper Recipes), they learned about to make seed paper, which grows into herbs, flowers, and other plants when planted.
When seed paper became popular, they re-branded to become a totally-seed paper company. Imagine your wedding guests planting their seed paper invitations and having a cute little plant as a reminder of your big day!
---
#6 Bella Figura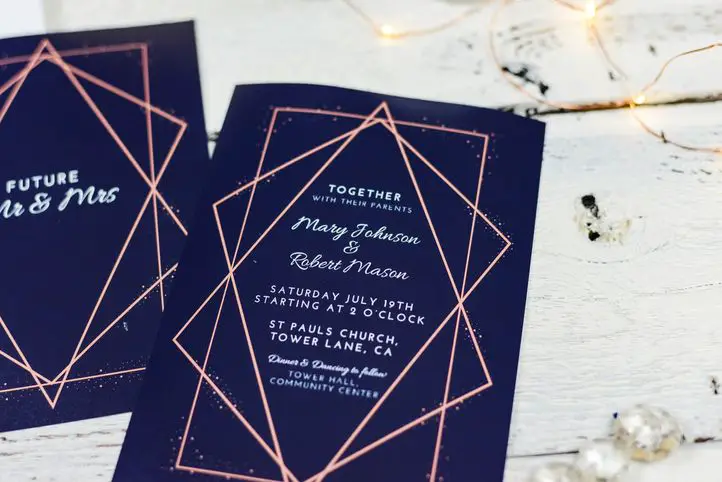 Pricing: Must request a quote based on your preferences
This is a printing company based in New York that has over 300 designs of letterpress wedding invitations. There are many different styles to choose from including rustic invitations, vintage invitations, gold invitations, metallic invitations, and more!
They make invitations the old fashioned way, with vintage printing presses, and allow you to customize as much as you'd like.
Their eco-friendly practices include:
Using only vegetable-oil based and low-Volatile Organic Compound (VOC) inks, and low-VOC and citrus-based solvents
Recycle photo chemistry, film, paper offcuts, and photopolymer printing plates
Recycling and composting their waste
Using recycled packaging materials and reusing packing materials from vendors
Donating surplus paper annually to local art teachers
Reusing paper scraps for office notes
Packaging custom work in keepsake boxes made in Syracuse from 100% post-consumer recycled materials
Letterpressing invitations on 100% tree-free Bella Cotton and Bella Smooth Cotton papers (made using reclaimed fibers from the garment industry)
Being powered entirely by wind through the purchase of Renewable Energy Credits
---
#7 Bloomin
Pricing: $2.50 – $4.35
Bloomin sells plantable invitations for weddings (as well as for other events). They are a Certified B Corp, and make all seed paper by hand in Boulder, Colorado.
Bloomin takes un-dyed, 100% post-consumer and post-industrial recycled paper and breaks it down into paper pulp. Their paper contains flower, vegetable, herb, grass, tree and many other varieties of seeds.
---
#8 Sow n Sow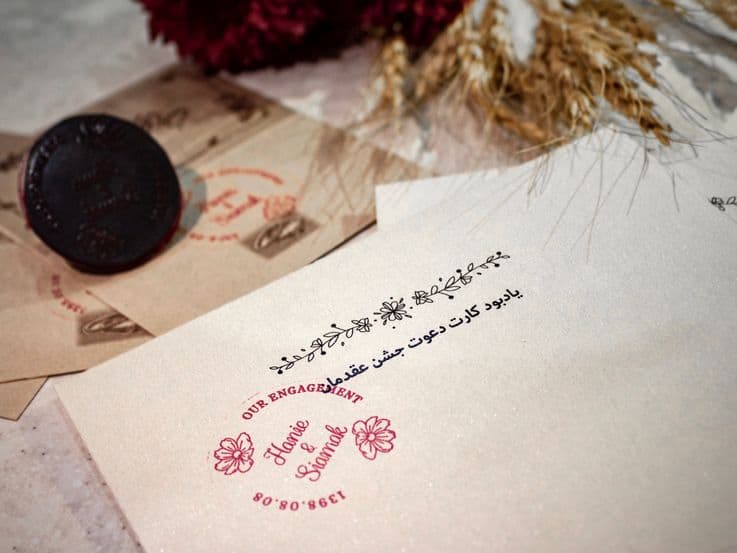 Pricing: $9.95+ each
Sow n Sow makes customized seed packets for plants that are also cards! They also sell pop up pots and flower presses. The seed packets are meant to be gifts, so the prices are high per piece if you were to use them as invitations.
However, I do think that they would make really cute and unique wedding save-the-dates or invitations – you'd just have to have a small guest list for this to be affordable.
---
#9 Summer Lane Studio
Pricing: Starting at £1 GBP each
Summer Lane Studio is run by a designer and zoologist near Edinburgh, Scotland. The invitation designs are SO unique and interesting, and many of them feature animals.
Their eco-friendly practices include:
Supporting World Land Trust's 'Plant a Tree' project in tropical forest in Borneo (a place my partner and I visited a few year ago and fell in love with!)
Using compostable plastic & eco packaging whenever possible
Sending cards 'naked' with no outer plastic
Powering thier studio on 100% renewable electricity
---
#10 Words With Heart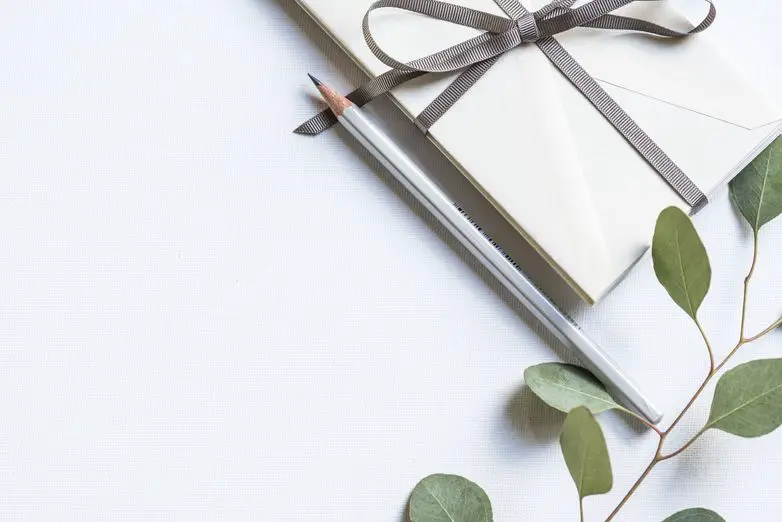 Pricing: $1.13 – $3.60 Australian Dollars each (varies depending on size and style)
Words With Heart is an Australian eco-friendly print and stationery company that funds education projects for women and girls.
Every purchase you make goes towards funding the education of women and girls around the world through various NGO partners.
Words With Heart uses 100% recycled paper and sustainable stocks, eco inks and green electricity, recycles their paper offcuts and uses recycled packaging.
---
#11 Protea Press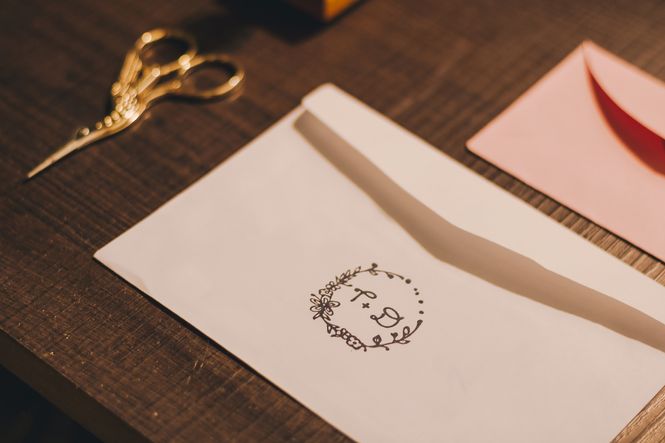 Pricing: Customers are required to fill out a personalized form to request a quote
Protea Press is a boutique stationery design studio near Toronto, Canada. They create and assemble their wedding invitations by hand.
Protea uses eco-friendly paper products and strives to use biodegradable, alcohol-free inks when possible. They create custom orders for couples looking for one-of-a-kind invitations!
---
#12 ForeverFiances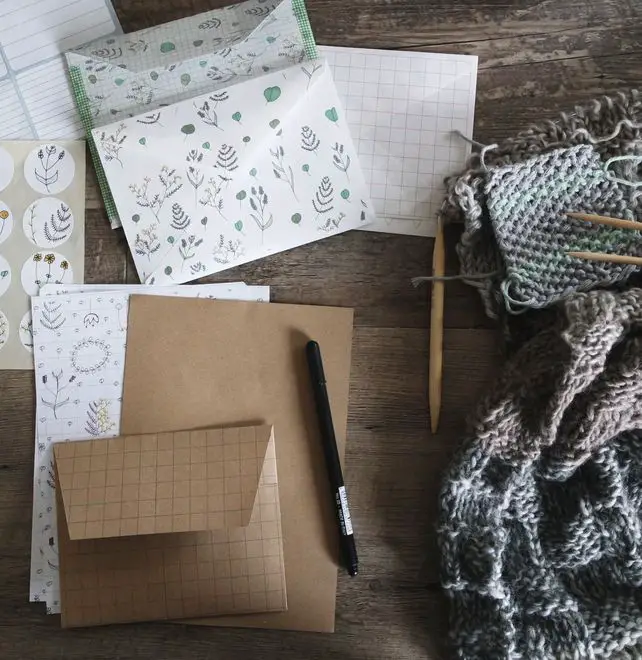 Pricing: $2.67+ each
Forever Fiances is a company based in San Diego, California. They make plantable wedding invitations using seed paper that is 100% biodegradable, and they have pledged 1% of their revenue to several nonprofit organizations supporting environmental causes (such as World Vision and Sea Shepherd Conservation Society).
Their eco-friendly practices include:
Operating under a strict policy of reducing the CO2 emission through green technologies and innovative printing methods
Utilizing eco-friendly supplies, such as post-consumer packaging materials
Supplementing their operations with other renewable energy technologies
---
#13 Fox Hill Llamas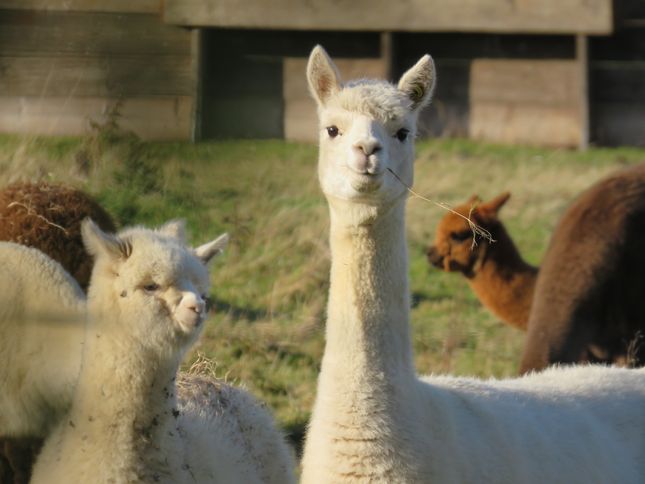 Pricing: Varies greatly by product
I don't know much actually about Fox Hill Llamas except that they have an awesome Etsy store. And they list their products next to photos of the llama whose hair and poo (yes, poo) the paper product came from! Needless to say, this is a very unique company.
They don't make wedding invitations specifically, but have gorgeous paper products that a creative person (with a short guest list since the prices aren't exactly low) could use to make truly personalized and unique wedding invitations with a bit of DIY motivation.
---
#14 The Little Green Studio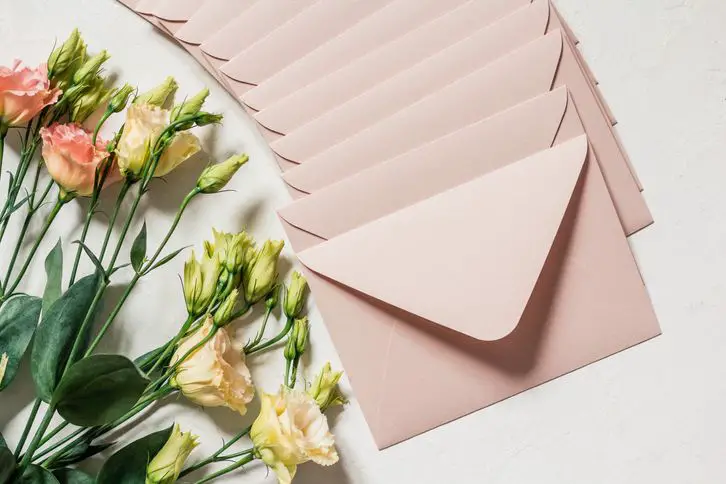 Pricing: £2.80 (for flat invitations) – £4.50 (for folded invitations) GBP each
If you're in England, The Little Green Studio may be a good local option for you. Their stationery is designed and assembled by hand in Cheshire, and their paper is made in England and FSC-certified.
I like that the designer has a YouTube video on their homepage to show the process of designing the invitations, which looks very easy (and fun!).
---
#15 Elephant Poo Poo Paper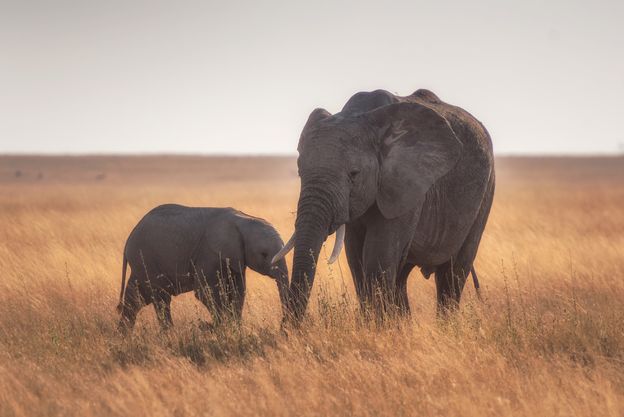 Pricing: Varies by package size
Elephant poo poo paper? For wedding invitations?! Okay, yes I know – this is the second option on this list that involves animal poo. I'm sorry! But animal poo can be made into eco-friendly products, so why resist a good cause?! And there is no smell factor, so don't worry!
This option is another DIY one: You can buy these blank, elephant poo-made invitations and turn them into your elegant, simple wedding invitations. Don't forget to mention to your guests on the card that this paper is… well, made from poo. It's amazing! And shows your guests that they;re in for an eco-friendly wedding experience.
Poo poo paper is:
tree-free, organic, sustainable, paper made from alternative pulp-fibers
made of of pulp composed of 100% natural, materials such as poo fibers and waste agriculture bi-products (such as Coconut shell fibers, Banana stocks, corn husk fibers and sugar cane)
free of chemicals or bleaches
---
#16 Paper Culture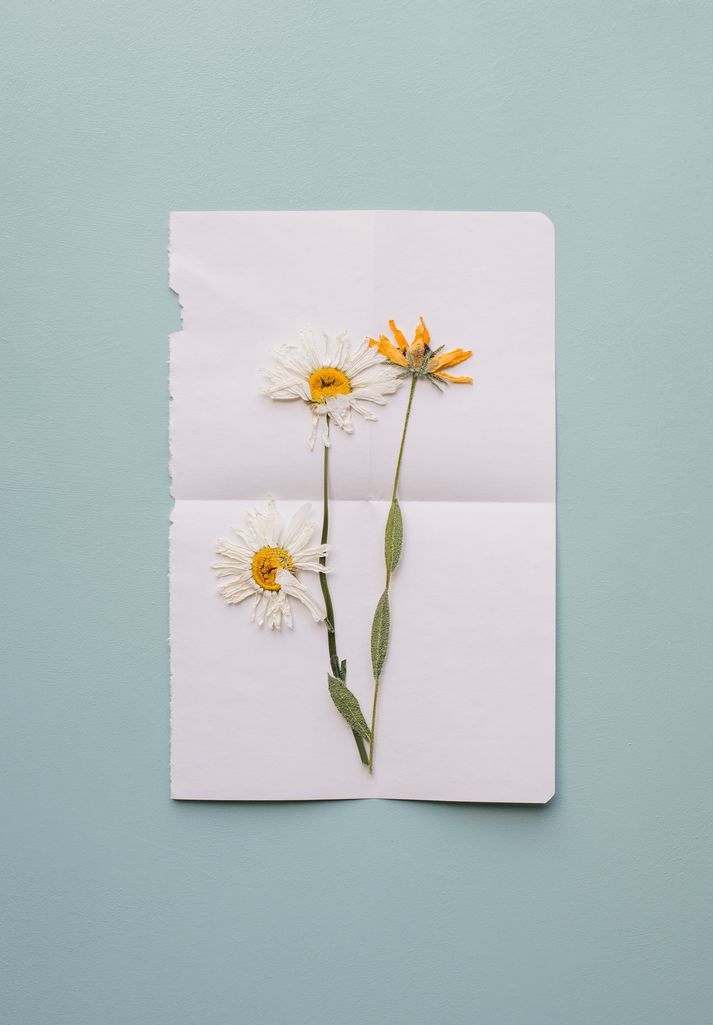 Pricing: $1.31+ each
Paper Culture plants a tree every time someone makes a purchase. They also use 100% post-consumer recycled paper and partner with organizations like CarbonFund to offset their carbon footprint
---
#17 Earthy Affair
Pricing: Varies depending on style
Earthy Affair wedding invitations are printed on 100% post consumer recycled paper. They say that they will customize your invitations to your heart's content!
Their eco-friendly practices include:
Using curbside recyclables and no new trees
Using paper that is processed chlorine free and made with 100% renewable energy.
Creating envelopes that are made of 100% post consumer waste
---
#18 Quillow
Pricing: Must contact the company for a quote
Quillow uses either FSC-certified paper stocks or handmade 100% recycled or 100% cotton papers in their wedding invitations.
---
#19 Paperchain Wedding Stationery
Pricing: £1.25+ each
Paperchain Wedding Stationery is based in Leicester in the UK. They use only FSC-approved paperstock and use digital print presses backed by recycling schemes that have a minimal impact upon the environment.
---
#20 Of The Earth
Pricing: Varies based on style of invitation
This is a Seattle-based company. Most of Of The Earth's papers contain flower seeds which are plantable.
Their invitations can be printed on handmade paper or printed at home, depending on what you decide. Invitations can be simple or can have ribbons, pressed flowers, stickers, or botanicals.
Of The Earth uses a fiber called Lotka paper in their invitations which is made from the bark of the Daphne bush and is a naturally regenerating renewable resource. They also use a cotton and abaca blend paper.