You may have done some research on the price tag of having flowers at your wedding and found that it's… not cheap.
It turns out we also have to call into question their eco-friendliness, which is surprisingly low considering we're talking about freaking FLOWERS, which grow from the earth! 🙁 But alas, it's true. Unfortunately, the wedding flower industry is for the most part, not very eco-friendly (or ethical for that matter).
I couldn't find a recent accurate number but it seems that somewhere between 60-80 percent of flowers sold in the U.S. are imported from South America and Africa, contributing to transportation pollution.
And these flowers are PACKED with chemical pesticides and fungicides that serve to do A FEW THINGS such as: deplete the ozone layer, contaminate drinking water, and threaten the lives of flower-farm workers (who are mainly women). Gah.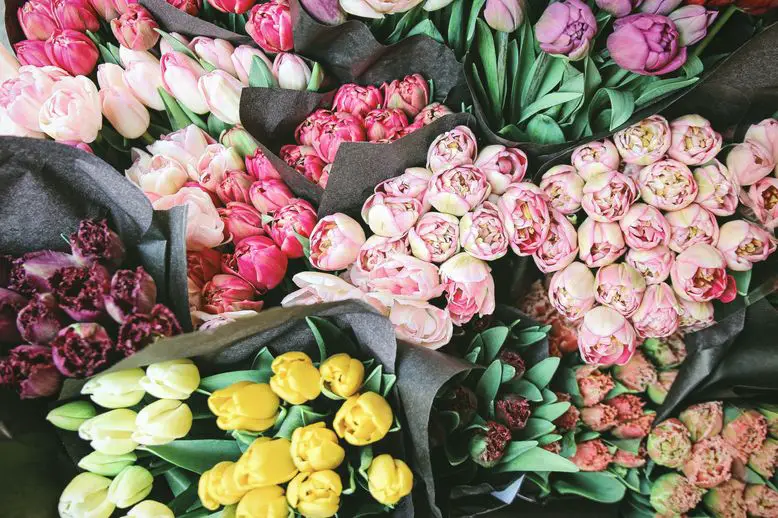 What is a modern couple wanting pretty flowers at their wedding to do? Here I'll share my research for ways that we can still have flowers (and flower alternatives) at our wedding that are eco-friendly and in most cases, cheaper.
If you're interested in a complete guide to eco-friendly wedding ideas, check out my article 21 Ways to Have an Eco-Friendly Backyard Wedding.
---
1. Find an eco-friendly florist & ask these questions
If you plan on having a smaller wedding or aren't too concerned with having tons of flowers, skip this part.
But if you're going to have a big wedding and you really want to have a lot of flowers, you're probably going to want to hire a florist, because I've heard that arranging it all yourself is a giant pain in the butt.
Find a sustainable florist with an established relationship with local flower and wildflower merchants. When you visit a florist, and before signing any contracts, make sure to ask questions relevant to your "eco-friendly wedding values" such as:
1. Where do you source your flowers from?
2. Can I buy local and organic flowers? Are they more expensive?
3. Do you add any chemicals to your flowers?
4. Do you have flowers that are in season? Which ones?
5. Do you use any materials that cannot be composted such as wires, foam, or plastic?
6. Do you have any flowers that can be rented (such as live/potted flowers)?
---
2. Buy certified organic flowers
Organic flowers are flowers grown without pesticides, fungicides, and petroleum-based fertilizers. Organic farming gained popularity in the 1940s when farmer and publisher J.I. Rodale began to publicize the benefits of growing, buying, and selling organic products, and the market took off.
As we know, the sale of organic products has gained popularity over the years, but many organic farmers still struggle.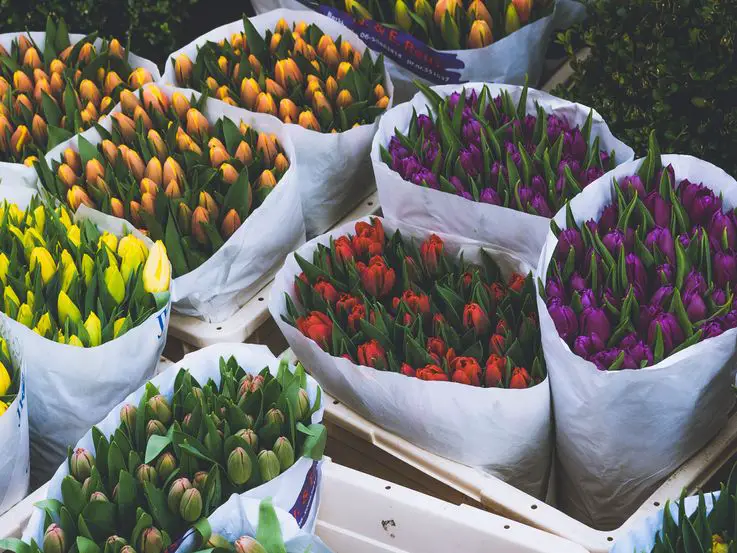 Organic farmers have to follow strict guidelines to become certified organic. It's a long and pricey process for farmers to go from regular farming to organic, so many don't attempt it.
This is why, as consumers, it's so important for us to support organic farmers so that there is a demand for this type of product. We have to demand products free of dangerous toxins and buy from the farmers willing to give us this choice.
You can buy organic flowers in many places such as health-food shops, from local farmers, at produce stands, and at local food co-ops.
---
3. Grow your own wildflowers
It seems like it would be the MOST eco-friendly, green-wedding thing to just walk into a field and pick a bunch of wildflowers for your bouquets and decor.
However, populations of wildflowers are more delicate than you'd think. if all brides were to do this, we would quickly interrupt the eco-systems for many species.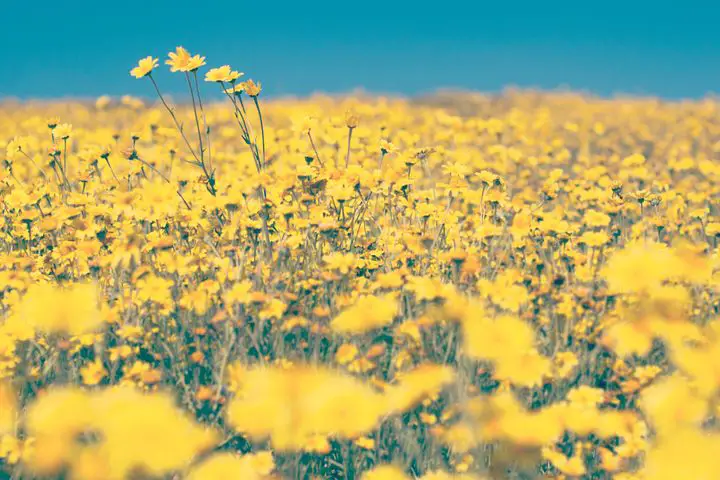 A better option is to grow your own wildflowers in the lead up to your wedding. You can use your own garden or a friend's garden and grow regional wildflowers from seeds. OR search for a local grower in your area.
Cut the flowers the day before your wedding and put them in water. Then place them in the refrigerator covered with a (recycled) plastic bag. Remove fruit from your fridge because fruit gives off ethylene which will wilt your flowers. To bring them to your wedding, put them in a cooler with ice.
---
4. Use local and seasonal flowers
Since many mainstream florists source wedding flowers from overseas, causing vast amount of transportation pollution, an alternative could be to buy flowers from local farmers and markets. And again, ask if they're organic (chemical-free) before purchasing.
It's also a good idea to look for flowers that are in season, as this means they're grown naturally and without the aid of energy-sucking greenhouses.
Here is a seasonal guide for the most popular fresh wedding flowers:
Summer: allium, amaryllis, aster, orange blossom, peony, rose, sunflower, zinnia, calla lily, dahlia, geranium, gladiolus, honeysuckle, hydrangea, liatris
Spring: allium, cherry blossoms, daffodil, anemone, apple blossoms, lilac, narcissus, ranunculus, peony, sweet pea, violet, tulip freesia, iris, lily of the valley
Fall: amaryllis, anemone, narcissus, sunflower, marigold, zinnia, aster, calla lily, dahlia
Winter: daffodil, evergreens, tulip, amaryllis, hyacinth, mimosa
Year-round: stephanotis, orchid, statice, lily, ivy, iris, gladiolis, calla lily, alstroemeria, aster, baby's breath, fern, eucalyptus, freesia, bird of paradise, gardenia
---
5. Choose living floral arrangements
What's better than having beautiful plants as your wedding decor? Having beautiful live plants as your wedding decor! You can have live plants as decoration along the aisle and at the altar for your ceremony, and as centerpieces for your reception.
You can rent or borrow these plants or buy them and give them away to guests after the wedding.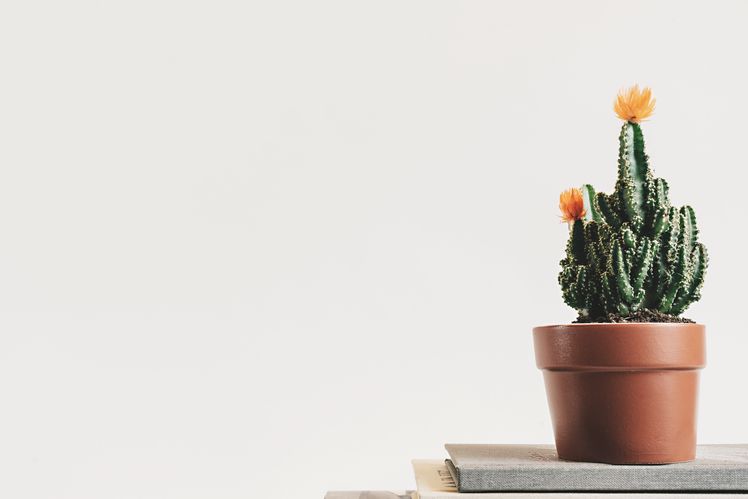 Plants that are beautiful, unique and very low maintenance are succulents and cacti! There are so many different types so you're sure to find one or two that fit your style for centerpieces. You can put several of them together on different levels with candles for a beautiful and natural look.
Other lovely (and lovely-smelling!) potted plants to consider as decoration include herbs (such as mint, rosemary, basil, thyme, etc.!) and bamboo.
For spring and summer weddings, think about having potted flowers and plants such as African violets, ferns, and zinnias.
For winter weddings, potted evergreens (small or large) would be great decoration!
---
6. Keep it simple
Remember that if you're planning an eco-friendly wedding, the best advice to keep in mind is to value simplicity. Hopefully you have the option of getting married in a natural setting that provides its own sort of natural "decor" and it doesn't require too much decorating anyway.
The best thing we can do for this cause is to use as few resources as possible. So let's remember to try and keep our floral choices and arrangements simple too.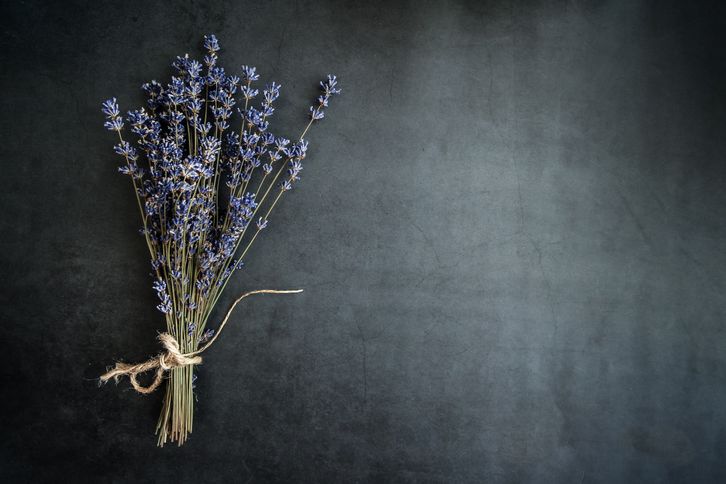 Instead of giant bouquets and centerpieces and whatever other sort of floral decor we think we need, we should first consider how we can pair it down. For example, why not use the minimalist approach of each bridesmaid carrying a single calla lily down the aisle? Or a spare modernist look for he centerpieces: a few carefully selected flowers in glass vases of varying sizes?
Remember: Less is more!
---
7. Use edible flowers
So, yes, this one is a little weird. But a cool idea for an eco-friendly wedding. If you choose edible flowers as decor, you can eat them during and/or after the event! What's more sustainable than that? Stay with me.
A lot of flowers (not all) are actually edible (just like obviously many plants that we grow are edible) as long as they're organic and haven't been exposed to dangerous chemicals. So that means that flowers you buy from many floral shops will NOT be safe to eat.
But if you go to a certified organic farm, many of the flowers you buy there ARE actually edible! Ask the farmer first of course to be safe. You do not want to poison anyone on your wedding day I'm assuming…
Here are a few tips for safety: Ask the farmer which flowers are edible; make sure that the place you're buying from is certified organic; and never eat wildflowers (you don't know what the heck they've been exposed to).
You can include edible flowers on the tables and trays as garnish, or feature edible flowers in your bouquet and centerpieces as well.
List of edible flowers
In addition to fresh herbs, which would be good for that same purpose, here is a list of edible flowers that you could feature in your wedding decor (some may surprise you!):
Dandelions
Orange blossoms
Sunflowers
Tulips
Violets (not African violets)
Jasmine flowers
Honeysuckle
Day lilies
Gardenias
Hibiscus flowers
Pansies
Roses
Sage flowers
Lavender
---
8. Use "natural fake" flowers
The advantage of fake flowers is that you can make all the arrangements way in advance and you don't have to worry about any surprises the day of your wedding. But obviously any old fake flowers from your local craft store are not going to be the most eco-friendly choice in most cases. So, we need to seek out "natural fake" flowers instead.
What do I mean by "natural fake" flowers? Some couple choose to use silk flowers in their weddings, as real silk flowers are biodegradable. BUT many, many flowers that are supposedly silk are actually made from plastic or petroleum-based materials…
If you want to go with fake flowers, you may be better off opting for organic cotton, hemp, bamboo, or guaranteed real silk flowers. As the goal is to keep materials out of landfills, make sure you will be preserving your artificial flowers or reusing the materials in some way afterward.
---
9. Make compostable paper flowers
In the same vein as "fake" and natural flowers, you may want to get a group of friends together and craft your own perfect flowers out of paper. This doesn't have to be the kindergarten project you may be imagining.
There are some amazing instructional blogs and videos out there demonstrating how to make realistic flowers out of recycled and recyclable paper.
The advantage to this approach is that (1) it's fun if you're a crafty person, (2) your flower arrangements can be finished way in advance and (3) you can design your flowers EXACTLY as you want them to be, unlike natural flowers or pre-made fake flowers.
---
10. Avoid non-sustainable packaging and containers
There are some serious problems with the floral industry that make it unsustainable and much of this has to do with the packaging and containers used.
We can make a difference by explicitly asking our florists not to use green floral foam (which is used for flower arranging – there are alternatives such as small rocks or dried beans), and by insisting on the use of recycled and recyclable ribbons and paper.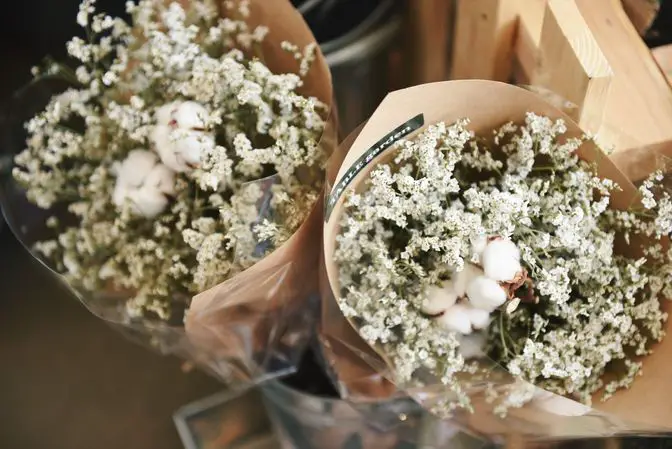 Plastic containers should be avoided completely and replaced by rented or thrifted glass vases, recycled mason jars, or recycled cans.
Try to find eco-friendly florists who don't dispose of everything together without recycling. Wires, ribbons, floral waste, and packing should all be divided and disposed of properly.
It may seem like overkill to some people to check on this detail, but these small considerations make a huge difference when we consider the many thousands of weddings that are held every year and the amount of waste something like flowers produces.
---
11. Use dried flowers
Finally, you may want to think about the possibly of using dried flowers, which gives you the possibility of keeping your flowers or sharing/donating them afterward. You can also prepare your arrangements far in advance.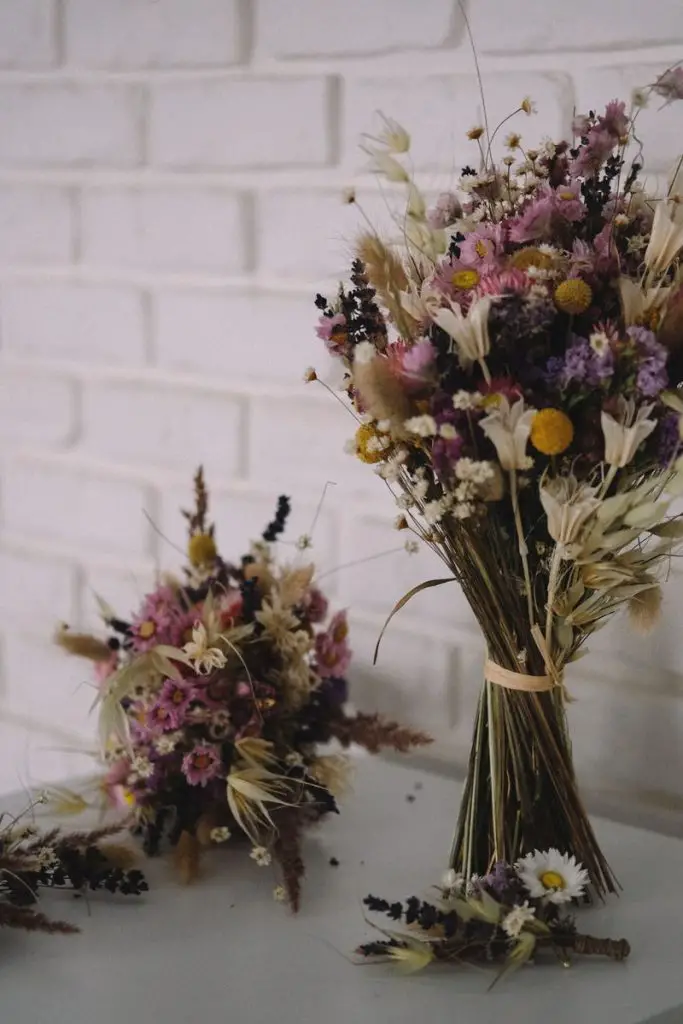 Be sure to choose organic, sustainably-grown flowers, and hang them upside down somewhere. They will retain better color the faster they dry and if they are kept in a warm, dry, dark place.
Once they're dried, you should keep them wrapped in paper so they don't collect dust.
---
I hope these tips are helpful for you as you make your own eco-friendly flower decisions for your wedding day! I don't know which direction specifically I'll go in but it's important to me that we try the best we can to make green decisions. Please let me know if there's anything you would add to this list! 🙂