We've all heard for years the debates about the pros and cons of social media, and these are important considerations for a wedding as well. Wedding planning has been heavily impacted by social media in recent years, from increasing the amount of money we'll pay for our weddings to influencing how photos and announcements are shared throughout the planning and "day of" process. Here, I'll consider the ways in which social media can both HELP and HURT your wedding planning process and the wedding day itself. These are factors I'm weighing as I plan my own wedding.
---
How social media can HELP your wedding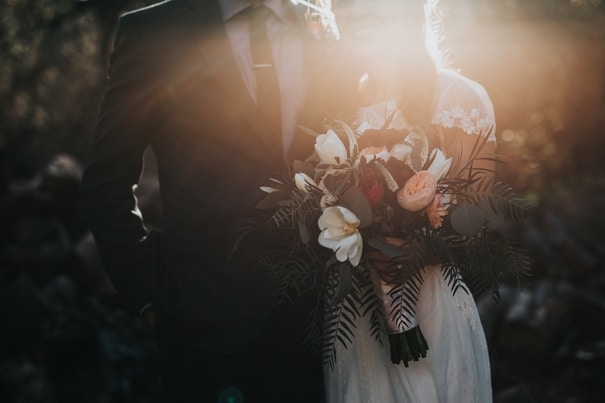 Get discounts and connect with vendors directly
One benefit of following various vendors and suppliers on social media is that you can sometimes find discounts. Some vendors will, for example, tweet out a discount or special offer that you can access by following and/or retweeting them. Find vendors you like in your area by doing a bit of research and then follow them on Instagram, Twitter, Facebook, or whatever apps you use most.
It might be a good idea to set up separate "wedding" social media accounts for this purpose so you can remove yourself from it after your wedding.
You can follow a bunch of wedding vendors on various social media platforms and use it as a way to search for deals AND also to contact vendors directly for services you might be interested in.
This direct line to a vendor is really useful in an age when social media accounts are watched over carefully by those who care about their businesses. You can gauge in your interactions over social media platforms whether or not this seems to be a person who you want to work with.
It's also nice that vendors can see YOUR profile and the aesthetic you're interested in, and get to know you a bit via social media. They can get a better understanding of who you are and where you're coming from.
Basically, the fact that there is so much information about us online these days can be an advantage in that our vendors can better know our personalities and what we want in our wedding "vision" – and therefore deliver a better product or service.
---
Forgo paper invitations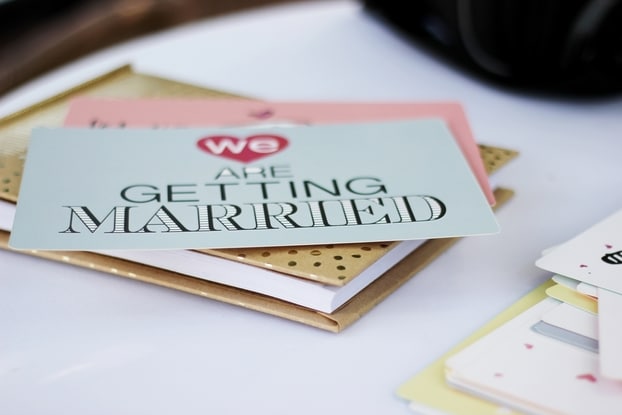 With social media, you can make your wedding greener AND save money by not sending out paper invitations. Sure, you'd be helping to keep the post office in business, but it really doesn't make a whole lot of logical sense.
People don't need to send out paper wedding invitations anymore. They're kind of a waste of time, energy, and money. And they kill trees.
Instead, you could either send out invitations by email, or set up an invitation website that your guests can access via an email you send them. A service such as MailChimp makes it easy to send out newsletters to your guests with information about your wedding and important updates.
OR you could simply create a Facebook group and keep your guests updated on there.
Social media is a useful tool for keeping your guests informed of all the basic info for your wedding (transportation, accommodation, meal choices, etc.) in a simple, update-able format.
I really don't know why people would send paper invitations anymore other than a feeling of needing to do it for tradition's sake or wanting people to have something to put on their fridges.
Email or social media invitations and event management is so much easier and streamlined than trying to track down paper RSVPs from your procrastinator family and friends.
---
Do your planning on Pinterest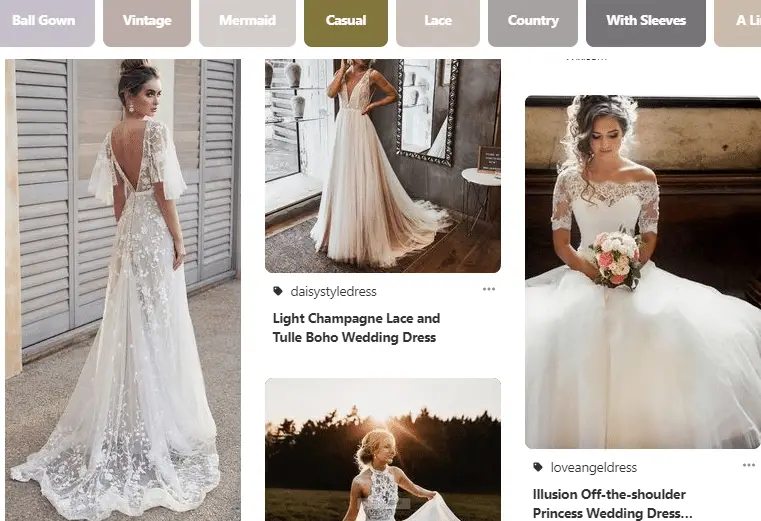 If you're planning a wedding, you're most likely deep on the Pinterest train, pinning away all kinds of decoration ideas. Pinterest allows you to basically plan your entire wedding in photos on your commute to work, and then hand those boards over to vendors or to family and friends to help deliver your vision.
If you're not using Pinterest, it's a good idea to set up a free account asap and start browsing some of the wedding ideas. Whether you're having a big expensive wedding or planning a DIY backyard barbecue, there are literally thousands of ideas for everything.
It's really a great tool for finding inspiration and making various "mood boards" for your wedding's unique personality. A picture is truly worth a thousand words when you're trying to explain to someone a particular color or decor that you're into!
---
Involve faraway family and friends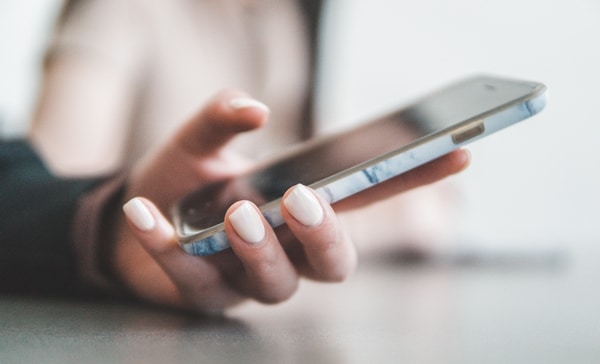 Now that everyone's mom and grandma seems to be on social media (although not mine actually!), it's a great way to keep faraway friends and family involved with the wedding planning process.
If they can't be near you to help plan, or even if they can't attend the wedding, they can be involved in the months leading up to your wedding via social media.
You could make a group, be it on Facebook, Whatsapp, or whatever, and have a constant conversation of wedding planning ideas flowing with people near and far.
You may want to decide early on WHO you want to involve with WHAT aspect of the planning, and make separate chat groups for each one.
For example, a "wedding food" group that deals with the catering and cake only. Dividing duties and delegating can make the process a whole lot less stressful and is a good way to involve your family and friends in the planning in a manageable way.
I write about delegating meaningful duties to your special family members and friends in my post How to Have a Wedding Without a Bridal Party if you're interested in learning more about this topic.
---
Easily collect the photos of others with a wedding hashtag
Wedding hashtags have honestly made me cringe for years, but you cannot deny their usefulness when it comes to collecting them photos!
An easy-to-remember, catchy hashtag posted on signs at your venue will allow you to see and grab all of your guests' photos across social media platforms.
And I suppose some wedding hashtags aren't toooo bad! There are some that just embarrass me to type and I can't do it.
There are free wedding hashtags generators out there to help you if you're not feeling creative but I think my personal preference is just namenamedate – boring? Maybe! But it doesn't hurt me to read it!
---
How social media can HURT your wedding
Now let's look at the ways social media can be a burden to your wedding planning process and the day itself!
Oversharing isn't caring
We have all been on the receiving end (on our news feeds) of people planning their weddings and oversharing. It's the worst. It becomes tiring very, very quickly even if they're close friends of ours and we love and care about their weddings.
If you have the impulse to overshare on social media, meaning you post a lot – maybe everyday, just try to hold yourself in check a little bit when it comes to your wedding planning.
The reason for this is that, one, you will annoy everyone (both those who will be attending your wedding and the people who aren't invited), and two, you want to leave something as a surprise. If you're sharing every detail of your wedding planning, what's there to be wowed by at the event?
---
Announcements can be tricky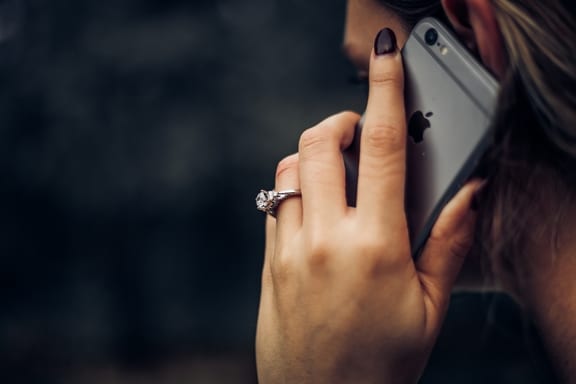 Even though it's become pretty commonplace to make engagement announcements on social media, I think we should keep in mind that some friends and relatives are still old school when it comes to these things and expect a personal phone call, text, or in-person announcement before reading the news on social media.
Social media announcements of especially engagements, but sometimes other wedding planning announcements as well, get people into trouble a lot and cause a lot of hurt feelings.
Just keep this in mind and try to be sensitive of the feelings of your closest friends and traditional family members who might appreciate a personalized announcement before you make a big one.
---
No cool people want to see a ring picture!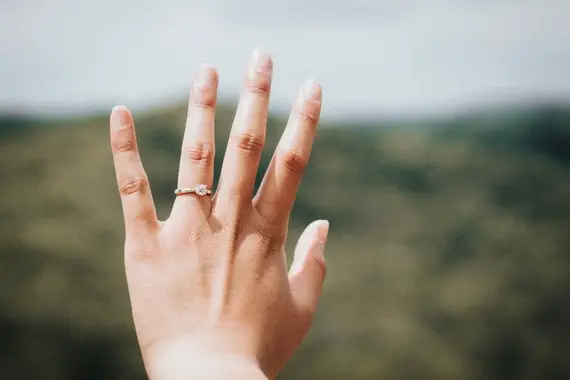 I know! These are commonplace now too! But should they be? Isn't it a little ostentatious, show-offy to have a picture of just a hand and a diamond ring? Sometimes several of them?
These pictures always just make me uncomfortable, but I'm probably alone on this one. It's a weird thing I can't get past.
I think this is an example of how social media is cheapening weddings and making them more about the THINGS and the STUFF than about celebrating the love between a couple. Or else, wouldn't the pictures be of the couple together with the ring? At least?
---
Guests and cell phone pictures…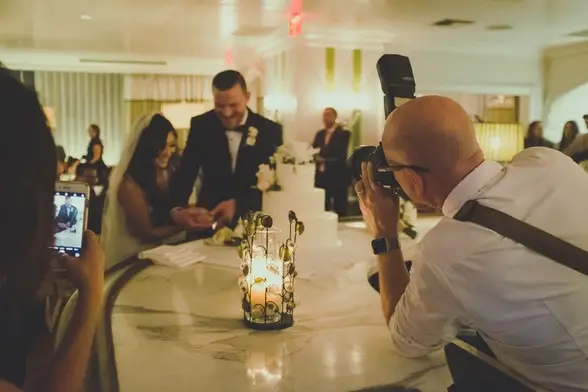 This is a big one. Guests taking pictures during the wedding ceremony and blocking the professional photographer is an issue. If you're concerned about this aspect, ask your officiant to make an announcements at the beginning of your ceremony asking guests to please stay seated and that the ceremony will be "unplugged." You can even ask guests to shut their phones off or to refrain from taking photos and that you'll share the professional pictures with them later.
Guests posting during the ceremony can also be a big no-no, although many guests don't seem to realize this.
Some couples don't mind this at all and in fact, appreciate lots of photos circulating of their event on social media.
But for some, this is a deeply private sort of event and having it blasted in real time to the outside world is not appreciated. This concept has to be explained to some guests, both older and younger.
If you don't want people posting pictures during the ceremony:
-Put it in the invitations and on the wedding website
-Put it on a nice, pretty sign at the front of the ceremony venue
-Ask the ushers to tell people as they show guests to their seats
-And finally, have the officiant make an announcement at the beginner of the ceremony.
If you STILL have guests who don't obey your requests, so be it. Don't let it ruin your day, but have a discussion with that person/people later if the relationship is valuable to you.