A wedding coordinator and a wedding planner are not the same thing: A wedding coordinator (sometimes referred to as a "day of" coordinator) is responsible for timing and logistics on the day of your wedding, while a wedding planner is a long-term organizer who plans wedding details well in advance.
A wedding planner can be the same person as your wedding coordinator, but some people choose to have only one or the other. Here in this post I'll describe how the two roles are different from each other.
Also keep in mind that there are huge differences between planning packages depending on where you're getting married.
However, generally most of these places will follow these definitions for the two roles: A wedding planner "plans" your vision in advance of your wedding day, and a wedding coordinator's job is to "coordinate" what has been "planned." Does that make sense? Great!
If you're still confused, let's dive into more of the details…
---
What Does A Wedding Planner Do?
A wedding planner is someone who you would hire early on in your wedding planning process to work with you long-term throughout your entire engagement. This person walks you through the "big moments" of your wedding, your timeline, and also helps you to budget from the very start.
A wedding planner helps you with the BIG PICTURE and the TINY DETAILS. They help you talk to other professionals in the industry and act as your counselor and coach throughout the planning process.
If you're around my age, you may have grown up watching The Wedding Planner with Jennifer Lopez, in which case you kind of have an idea of what I'm about to describe! 🙂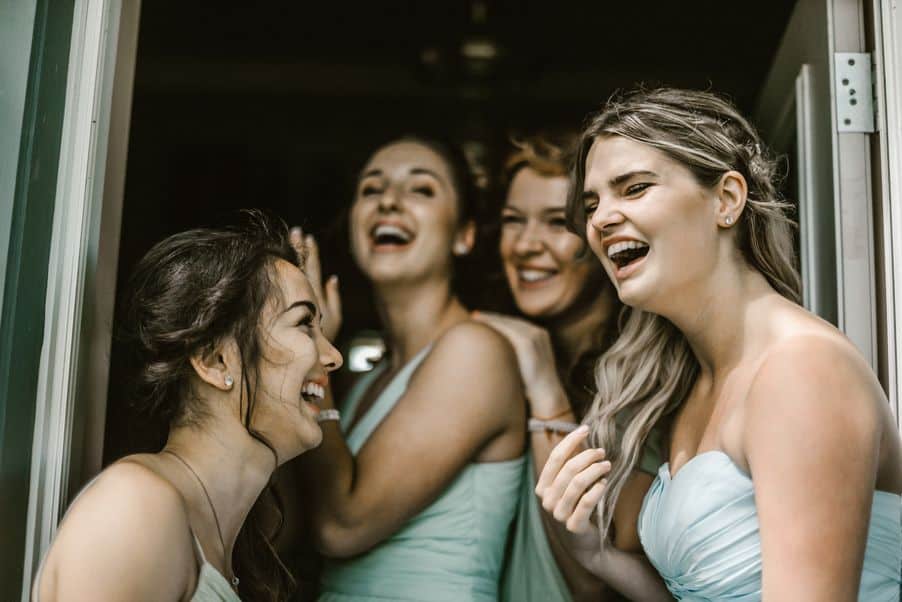 The amount of hours that a wedding planner puts into your wedding day can vary but is often quite significant. And this is often reflected in their seemingly high prices.
They spend a LOT of time with you, in person, on the phone, and texting… involved from the start of your wedding planning to the wedding day, which often means that you can spend 6 months to more than 2 years working with this person very closely.
Here are the tasks that a wedding planner will perform:
---
They Help You Stick to Your BUDGET
One of the most important roles of a wedding planner (perhaps ironically, since you're probably going to be paying them a hefty chunk!) is to help you stay on BUDGET.
You tell them what you want to spend and they are supposed to keep you from overspending.
They also often take on the really difficult job of discussing budget limitations with others who are helping to pay for the wedding (such as parents and grandparents).
---
They Help You Create The "Look and Feel" of Your Wedding
Many, but not all, wedding planners will help you with the colors, ambiance, and decor creation of your wedding.
This design process can be really overwhelming for some couples, and so a wedding planner with step in to give you your options and help you narrow them down.
A wedding planner will step in to make sure your design vision is realized when you can't quite figure out how to make it happen. Now, if you happen to hire a wedding planner whose strength is not design, they'll often be able to recommend a separate vendor who can guide you in this specific realm.
---
They Teach You "Wedding Language"
Wedding planners can help you to navigate and "translate" so-called wedding language, or event-planning lingo.
If you're at a loss as to what your vendors or venue are even TALKING about when discussing floor plans and decor, it's your wedding planner who you can lean on to let you know what is going on. Kind of like a lawyer helping people understand legalese! But much more fun…
---
They Help You With Vendors and Venues
Wedding planners will help you liaise with vendors. They will often act as your point person between vendors, to whatever degree you're comfortable with. They will help you to sort out, read through, and organize contracts — which can be totally confusing.
If a wedding vendors sees a red flag while reviewing a contract, they'll tell you about it. They'll let you know if you should look elsewhere or perhaps try to negotiate the deal further.
It can be really helpful to have an experienced professional review your vendor and venue contracts so you're not left to your own devices trying to figure out if you're getting ripped off or not.
And they will help you FIND a certain vendor in your price range if you're at a loss. Usually wedding planners have a vast network of vendors that they know and can help you navigate this big, unknown world of wedding planning that you've just entered into!
They also walk through venues with you and will even attend vendor meetings with you… they'll go to your food and wine tastings with you! Basically they'll hold your hand through the entire wedding planning process (for a price!).
---
They Have Meetings With You
A long-term wedding planner will offer you intensive one-on-one meetings to sort out even the tiniest details of your wedding day.
The amount of meetings will differ depending on the wedding planner and the package you want, of course.
But there are definitely going to be long meetings between you and this person to hash out every little detail that you want at your wedding, and to help make your "dream wedding" a reality.
In addition, you're able to email your wedding planner as much as you want, generally.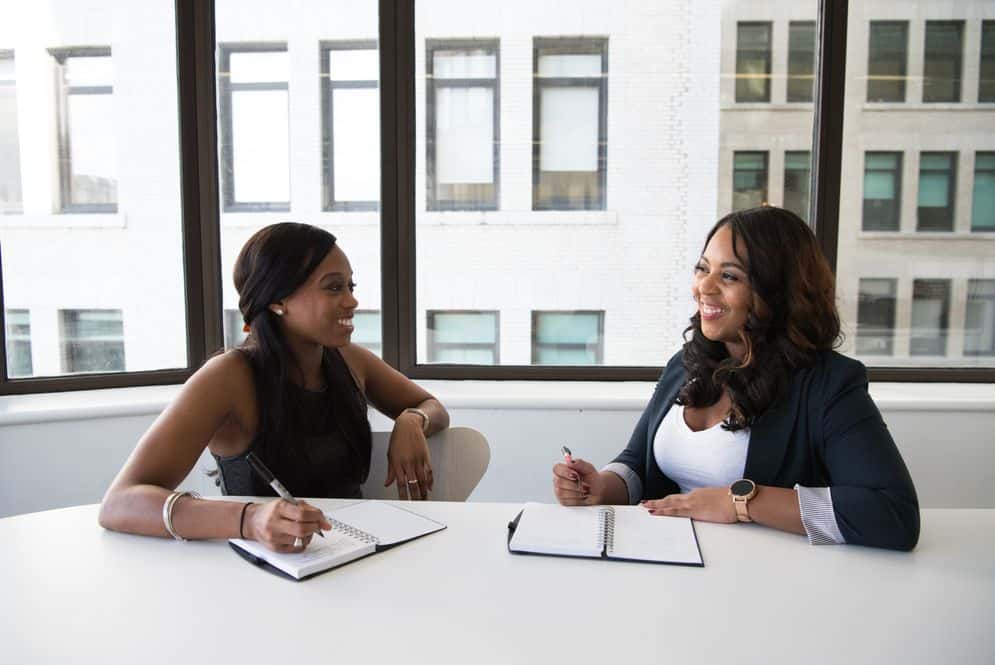 ---
They Lower Your Stress Level (Hopefully)
A wedding planner can sometimes act as a sort of counselor for you when you're being pulled in all directions by family, friends, and vendors while you plan your wedding.
Planning a wedding can be stressful in terms of relationships, and a good wedding planner will be someone who you can speak to about these issues.
They can also lower your stress level by HELPING YOU PLAN all the little details in advance so that those details DO NOT become last-minute stressors!
They'll be able to think about and anticipate all of the small details that you and others around you would likely forget until the last minute.
---
What Does a Wedding Coordinator Do?
Unlike a wedding planner who is along for the entire planning process, a wedding coordinator generally becomes part of your wedding planning process in the last weeks or months before your wedding day.
Again, remember that a wedding planner can be the same person as your wedding coordinator, but here I'm describing how the two roles are different from each other.
A wedding coordinator meets with you (usually 4-6 weeks before your wedding), learns about all of your wedding details, and then puts all that you've planned into place on the day of your wedding.
---
They Work With Your Vendors
A wedding coordinator works with your vendors in the weeks leading up to your wedding day to coordinate final details.
They distribute your wedding timelines to all of your vendors (your wedding timeline may be created by you, your wedding planner, or your wedding coordinator).
They serve as your last-minute point person in the weeks leading up to your wedding and on the day of your wedding, so that YOU don't need to stress out about vendor details being out of place.
They have a meeting or two with you to ensure that all of the information for your wedding has been passed on from your brain to the coordinator.
A coordinator is not participating in any of the initial vendor meetings or tastings. They are taking all that you have planned and putting it into action.
---
They Set Up Your Decor
Coordinators take your design and decor elements and make sure that they are all executed correctly on the day of your wedding.
They guide the setup teams and ensure that your vision is realized in terms of decor. They'll often ask for photos of your vision (for centerpieces, table setup, etc.) along with the items so that they can set everything up exactly as you envisioned on your wedding day.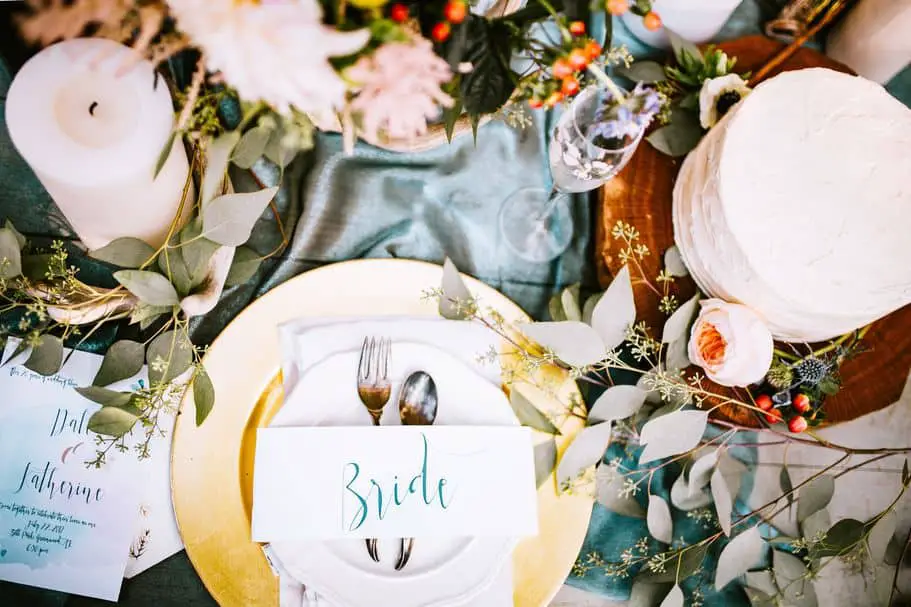 ---
They Don't Do…
Wedding coordinators aren't involved with the in-depth, detailed elements of wedding planning that are generally done more in advance. This is the wedding planner's job, or up to the couple themselves.
So things like budget, contract review, vendor meetings… are not jobs that the wedding coordinator would assist you with.
Wedding coordinators might look over your contracts just to make sure that no details are being missed or not executed properly.
---
The Cost of a Wedding Planner VS. a Wedding Coordinator
The cost of a wedding planner versus a wedding coordinator will of course vary depending on what country, region, and city you live in, and which company or individual you hire.
Generally a planner will cost significantly more than a coordinator, simply based on the amount of hours worked.
PRO-HIRING TIPS:
1. You want to ALWAYS look at the amount of experience someone has before hiring them and to do a check for positive reviews. If you can get a recommendation from someone who you trust, DO IT.
2. Before you hire anyone, also balance what they're charging with how many hours they're going to be working, and decide from the beginning what your expectations are going to be for each other… and get everything in writing!
3. Check what the "going rates" are for planners and coordinators in your area — check social media groups and forums. Ask friends and family. These prices change ALL THE TIME. So don't just leap in without doing your research, and make sure to negotiate (fairly!).
4. Meet with them and make sure your personalities are a good fit. If your coordinator and you don't get along… YIKES. That would be disastrous!
---
Should You Hire a Wedding Planner or a Wedding Coordinator?
This is a good question and will depend completely on your expectations and budget.
Someone having a huge wedding (100+ guests) will mostly likely want to have AT LEAST a coordinator. Even a 50+ person wedding would benefit from SOMEONE coordinating certain details of the day in order to reduce your stress levels.
A coordinator is usually money well-spent for the amount of stress that can be reduced. Just, again, make sure to hire someone with experience who knows what they're doing.
A wedding planner is worth it for people who have the space in their budget and who cannot be bothered with trying to navigate "wedding world" on their own. If you're having a large wedding, have a large budget, and zero planning experience (and zero desire to learn about planning), then a wedding planner is probably a good choice for you.
Most people, however, can probably plan most elements of their wedding on their own (with online help from blogs and YouTube), and only need a day-of coordinator.
I hope this helps! Good luck with your wedding!! 🙂