Planning to get married in September and looking for wedding flower ideas? You're not alone, according to a recent report which names September as one of the most popular months to get married! Coming at the tail end of summer, but not quite full into autumn, I wondered: What are the best September wedding flower ideas?
For September weddings, the best flower options to consider include flowers that are in-season, but that also fall within the autumn wedding color palette of vibrant reds, oranges, yellows, and browns. Alternatively, purple is also a popular September flower color. Consider these options:
Marigold
Alstroemeria (Lily of the Incas)
Asiatic lily
Dahlia
Chrysanthemum
Acacia
Orange gerbera
Celosia
Red rose
Neapolitan lace
Yarrow
Broomcorn
Dianthus
Gladioli
Zinnias
Stars of Bethlehem
Smoke bush cotinus
Waxflower
Veronica
I'm going to discuss some cheaper and more expensive September flower options down below.
You can then walk into your florist appointment with a better idea of which in-season flowers to expect and know which ones will and won't break the bank. Remember that you can personalize these flowers and mix and match whichever way best fits your vision.
Even if you have no idea what a particular flower is called, or a particular arrangement of flowers, just bring some photos and ask your florist if it's possible to get that look with your budget. Please also consider making eco-friendly wedding flower choices whenever possible.
If it isn't possible to get the exact flowers you want due to the price, consider asking for fewer of the expensive flowers per bouquet or centerpiece and filling in the spaces with lush "fall greenery" which could be broomcorn or pampas grass (discussed below).
FUN FACT: Many of the flowers that used to be only summer-blooming are now being raised as hybrids of flowers that are winter-blooming and summer-blooming, a strategy originally tested by scientists in the 1980s. Because of this, there are more options for flowers that were, once upon a time, "not in season."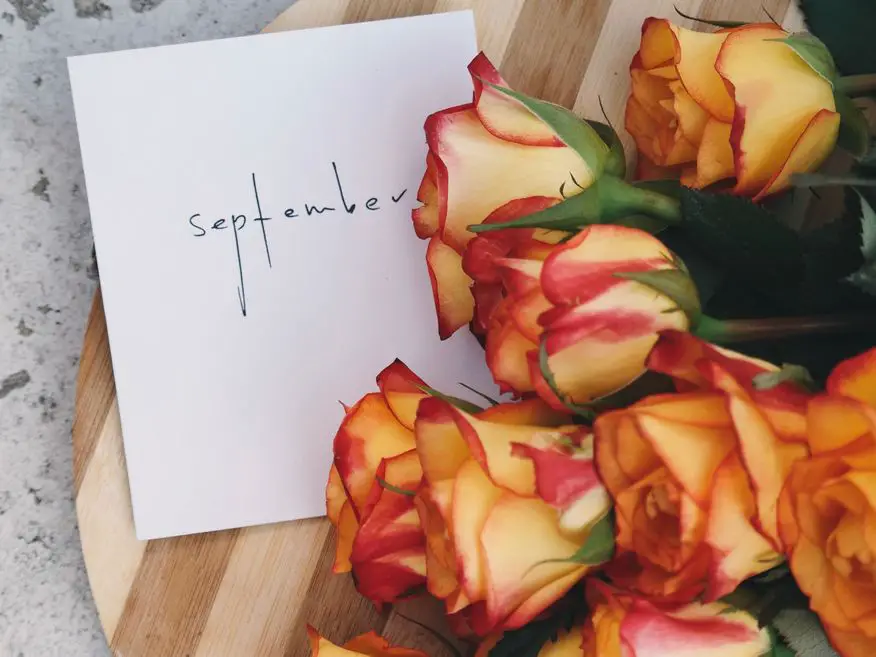 ---
Cheap September Wedding Flowers
If you want to have beautiful autumn flowers in September, but not necessarily expensive flowers, there are options. Prices will vary depending on where exactly you live and the florist that you use.
Be sure to check which flowers are grown locally, as this should significantly reduce the price and will also be the more eco-friendly option.
What are the cheapest September wedding flowers available? The following flowers are in season in September and can be found for an affordable price:
Waxflower
Also called Chamelaucium, the waxflower is an evergreen shrub with really beautiful flowers that can be pink, purple, lavender, or white. For a fall bouquet or centerpiece, many couple look for white waxflower.
Chrysanthemum
Chrysanthemums get their name from the Greek words meaning "gold" and "flower" – what could be better for an autumn wedding? They are lovely and pop in a bouquet, but aren't pricey.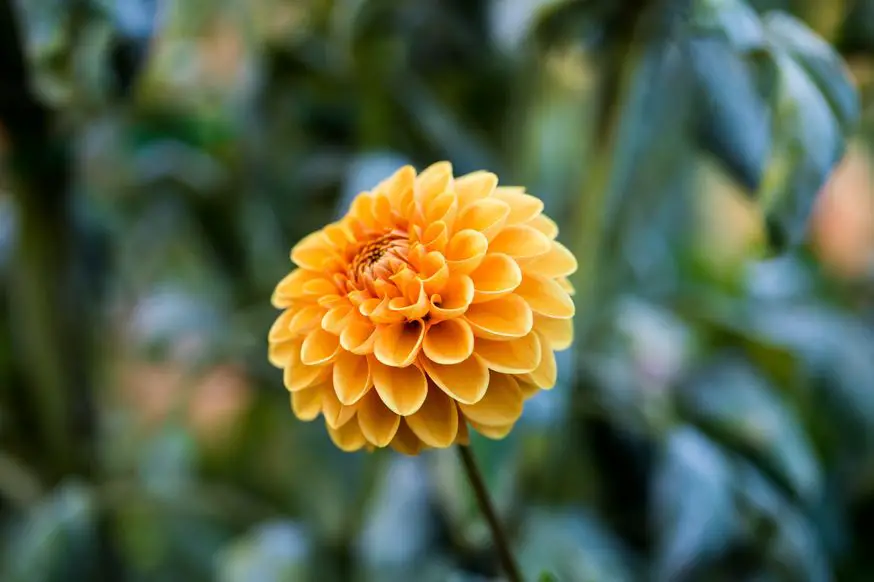 Alstroemeria (Lily of the Incas)
These flowers are native to South America and come in all different shades, including white, orange, red, pink and purple. The small flecks of color inside the petals makes them unique, and the fact that they are soft and delicate adds a nice traditional touch to a bouquet.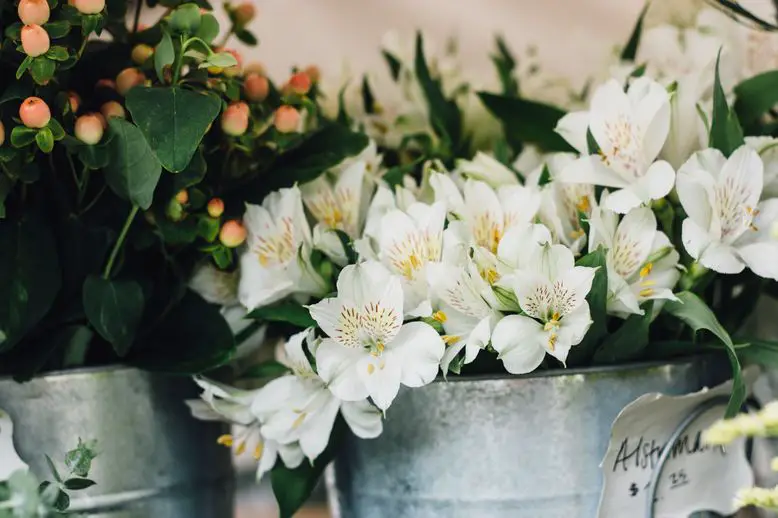 Gerbera daisy
These are often large flowers that truly make a statement in a wedding flower arrangement. They are often called the African daisy and come in shades of orange, yellow, red, and white. You could have an arrangement of these beauties simply by themselves, perhaps with one more element as a compliment (see the section below on compliments for some ideas).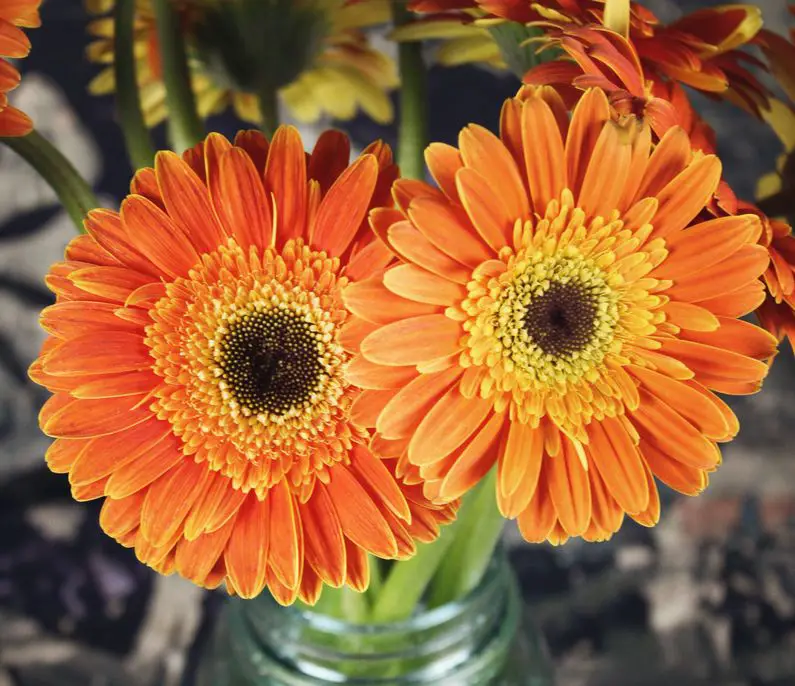 Rose
Ah, classic! Roses are relatively inexpensive, romantic, hardy, and come in just about every color you can think of. Roses have come to symbolize love and romance in many cultures around the world and continue to be steadfast staples at many a wedding ceremony. They can also be arranged into some gorgeous fall wedding bouquets.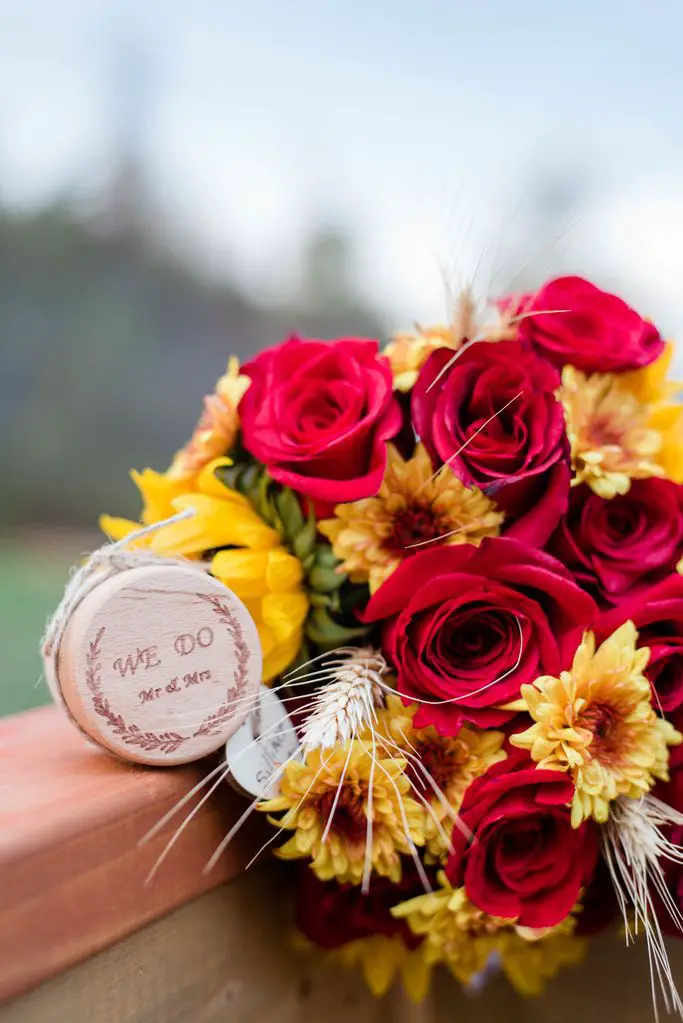 ---
More Expensive September Wedding Flowers
Celosia
Commonly called woolflowers, these are sort of spikey-looking flowers that come in shades of red, pink, purple, yellow, and white. In some countries, it's cultivated as a vegetable, making it perfect perhaps as a "harvest" September wedding bouquet.
Allium
Allium is a genus that actually includes hundreds of species including onions and garlic! Who knew onions and garlic were so beautiful?? Well, not exactly, but it's funny to think about! These flowers are beautiful bright pom pom shapes that make unique additions to wedding flower decor. And although not the traditional "fall palette" that we imagine, purple, in my opinion, can be perfect for September as it's not quite summer, not yet deep into fall.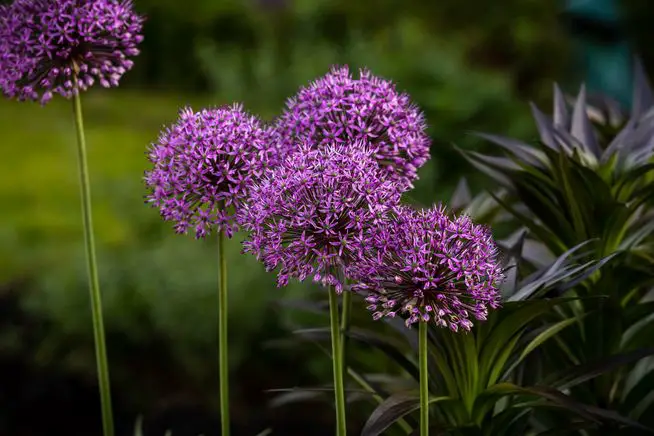 Snowberry
Sometimes called waxberry or ghostberry, this is actually a shrub that's part of the honeysuckle family. Snowberry has small greenish white leaves and soft white berries which can also grow in pink, red, or purple in some species.
Stars of Bethlehem
These are also called Ornithogalum. They're tall-stemmed white, star-shaped flowers with green stripes. These are very simple and elegant – perfect for an end-of-summer (AKA September) wedding.
Dahlia
The dahlia is striking, great for making a statement. They come in shades of red, orange, yellow, pink, and purple and can be small (5 centimeters) or quite large (up to 30 centimeters). If you have several large dahlias in a flower arrangement, there wouldn't be a need for much else!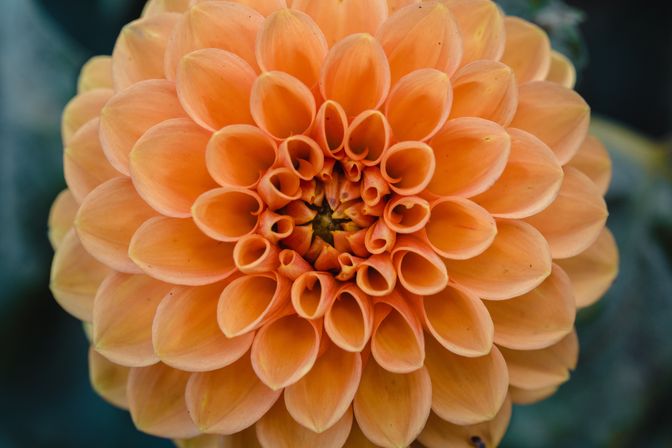 Anemone
…Not to be confused with the sea anemones! Anemones are a large genus of flower with a great variety of colors. Their long stems and simple petals make them a lovely and elegant choice to add to your September wedding flower arrangement.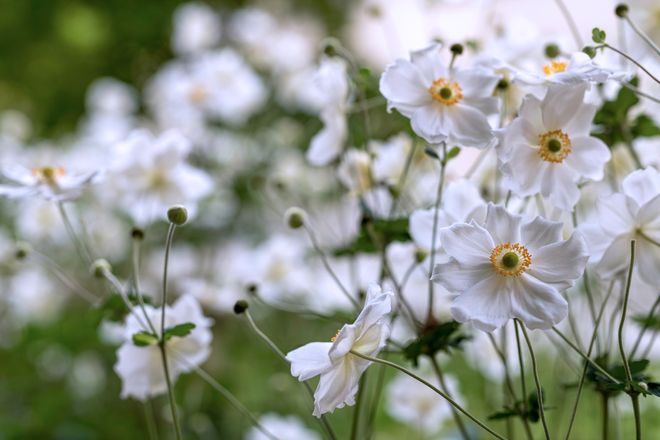 ---
Compliments to Add to September Wedding Flower Arrangements
Many of the items on this list are intended to accompany the flower choices that you've made for your September wedding, but they could also be made into beautiful centerpiece decor on their own.
I would recommend DIY-ing using items on this list (if you're crafty) because many of these materials can be found outside your window for free.
Remember that if you've chosen expensive flowers and want to add some "filler" it can seriously bring down the price of your bouquets, centerpieces, and other floral decor.
If you were planning on having a cheap September wedding floral arrangement all along, consider bypassing flowers all together and simply going with some of these elegant "fillers"… really filler is not the best word to use for these plants! They are much more than that!
All of the items on this list really are beautiful and should be appreciated for the color and texture that they can bring to an arrangement. We love you, fillers! Here they are:
Heirloom pumpkins
Even though it's not quite October, September is still stepping into the harvest season and so including gourds and pumpkins in your arrangements is perfectly acceptable. This is a low-cost way to make lovely centerpieces for your September wedding.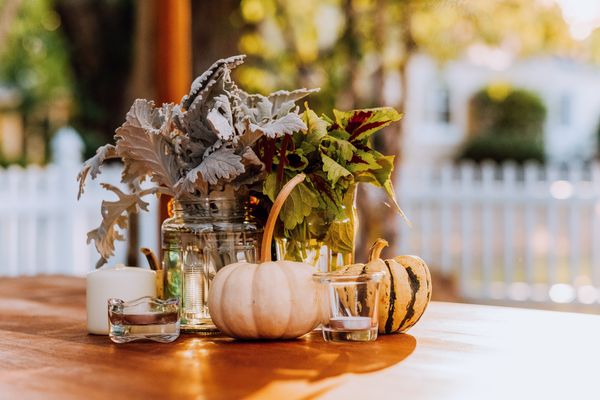 Ornamental cabbage
Also included in the image above is ornamental cabbage, another homage to the harvest season. Ornamental cabbage is not only great for centerpieces, but also for including in your bouquets (and at a very reasonable price I might add).
Figs
Along with those pumpkins, gourds, and cabbage leaves, think about adding some fruit that makes us think of fall and harvest season, such as figs. Figs can be displayed on tables and as part of centerpieces, and then enjoyed after the wedding as a snack…
Acorns
Why not? Acorns are often added to fall crafts, such as wreaths. They could also be part of your September flower arrangements. You could easily DIY centerpieces with acorns, pine cones, and other items on this list that you could find in your own backyard.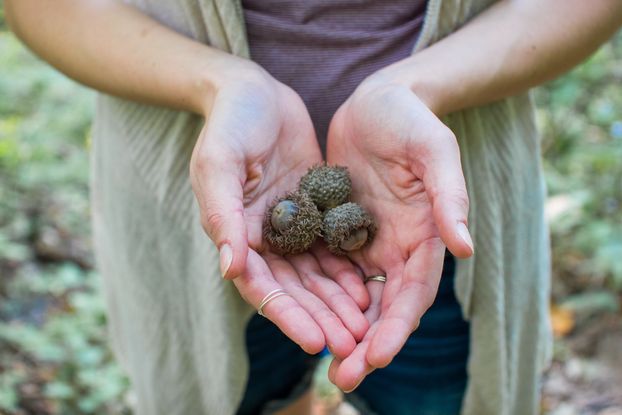 Crab apples
Crab apples fall from the tree and are much less delicious than regular apples. Which makes them ideal for decoration. They can be green, yellow, red, or orange in color, so choose the ones you think are pretty enough to grace your wedding dinner tables and add them to your arrangements.
Sweet alyssum
These flowers get their name from the Greek word meaning "small pod." And they are small! Sweey alyssum are groups of tiny white flowers that can act as a filler between larger flowers in your bouquets.
Pampas grass
These are so cool! Pampas grass is made up of long, fluffy, graceful plumes that could just be carried on their own as a bouquet for a rustic wedding, or displayed regally as centerpieces. They're simple and subdued in color, but their size and unique shape demand to be seen!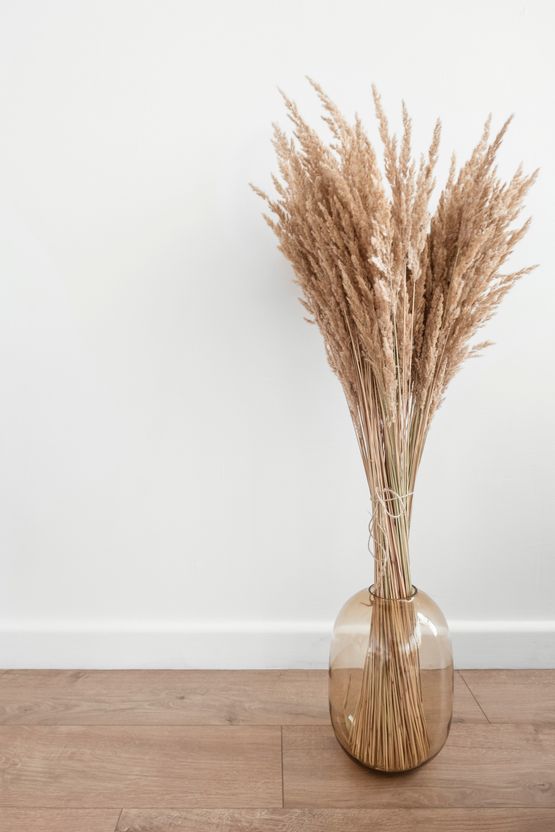 Oak leaves
The leaves of an oak tree are very common and easy to find. They're also lovely in shape and may be a variety of different colors depending on the time of the month in September they're collected and which region you live in.
Branches
A bundle of branches could make a lovely base for a centerpiece arrangement. I have also seen thin branches paired with flowers to make amazingly unique bouquets. If this is something you might be interested in, mention it to your florist or consider DIY-ing it.
Alternative September Flower Color Palettes
If you're getting married in September but you prefer a non-autumn color palette (i.e., not reds, oranges, yellows, or browns), there are many flowers in season that you can choose from (besides just allium). For example:
Purple September Flowers
Aster
Aster is a genus with many many different species of flowers. They have pretty thin petals, shaped like stars.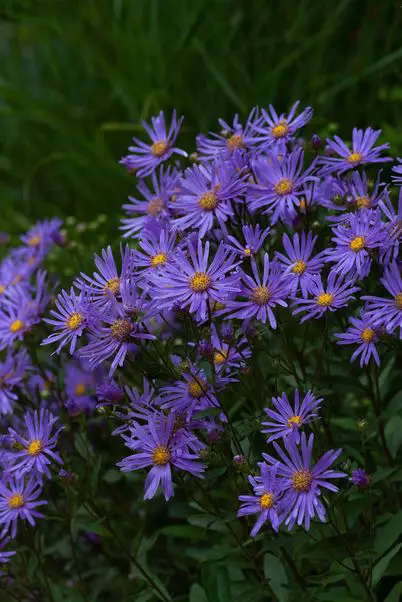 Veronica
These are really cool cone-shaped spikey flowers that would make a super unique addition to a September wedding floral bouquet.
Thistle
These are a gorgeous but prickly flower, and the floral emblem of Scotland! Depending on the species, they can be more or less prickly.