For our eco-friendly and budget friendly wedding, we're looking for dinnerware options that aren't the classic backyard picnic plastic cups and paper plates. We want to have a classy and beautiful (but casual) backyard wedding, but we don't want it to send even more garbage into landfills if we can avoid it.
In this post, I'll talk about:
1. Why we should use eco-friendly wedding glassware
2. Reusable glassware and cutlery and where to get it
3. Compostable dinnerware options and where to get it
4. MORE eco-friendly tips for serving food and drinks at your wedding
I've been doing a lot of research on the best options for glassware and cutlery that is both environmentally friendly and that looks nice (and yes, that is affordable!). In this post, I'll share all that I've learned so far. Let me know what you think and if you have other good ideas in this arena.
ALSO: If you've stumbled upon this post and you're interested in green wedding tips, you might like my other post 21 Ways to Have an Eco-Friendly Backyard Wedding 🙂
---
Why use eco-friendly glassware?
First of all, why care about this topic? Why take the time to make sure our wedding glassware and cutlery is eco-friendly? I think that even the smallest, simplest decisions we make can have major impacts, especially if we spread the word and all of us begin to change our thinking.
If we use disposable place settings, plates, utensils, and napkins at our wedding receptions and there are literally thousands of weddings each year, imagine the amount of waste filling up landfills! For something that is so seemingly small and simple.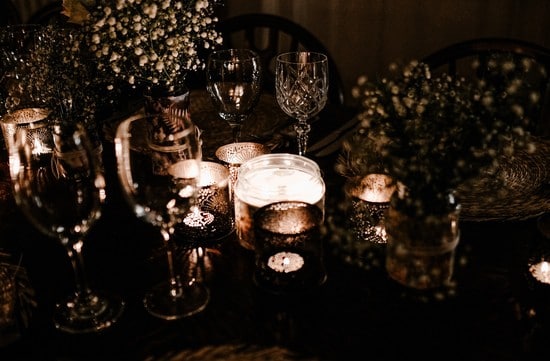 Which is better: Reusable or biodegradable?
There is some debate regarding what is the better choice for wedding glassware: reusable dinnerware that requires water and energy to clean; or biodegradable and compostable products that require some work in order to be properly disposed of.
You should choose the option that works best for you and your own personal wedding planning and venue.
Whichever one of these two options you choose, they're both better than using disposable paper dinnerware that is coated in plastic, or plastic/Styrofoam cups that are horrible for the environment. Any single-use, plastic-y or Styrofoam products should be an automatic no-go for an eco-minded couple planning a wedding.
---
Reusable wedding dinnerware and cutlery and where to get it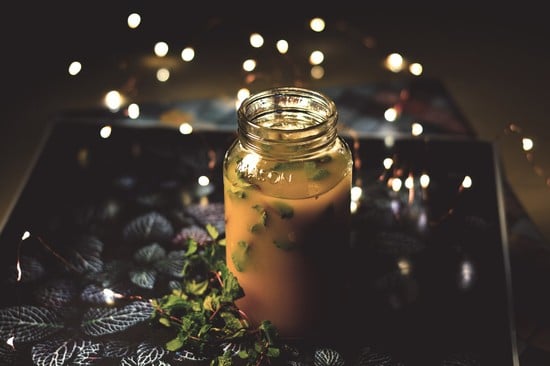 Now that we've established that we have two good options for wedding dinnerware, let's talk first about reusable glassware. If at all possible (and it is!), don't buy new. There's no real reason to buy all new glassware for your wedding unless you are having a lot of guests and are very insistent that all of the glassware has to match.
Instead, rent, borrow, or thrift all of your plates, glasses, cutlery, etc. (event napkins and tablecloths – which can be white sheets!). If you thrift everything, you can mix and match for an eclectic and beautiful look. And then you can donate everything back to the thrift store after the wedding if you don't plan on keeping it all.
Another cool way to collect wedding glassware is to keep your mason jars from sauces or other products you buy throughout the year and use them as drinking glasses at your wedding. If you don't generally buy a lot of mason jars, tell all of your friends and family your plan and ask them to keep theirs for this purpose.
You can donate all of the jars to thrift stores after your wedding or re-purpose them as vases and containers for literally anything around your house!
---
Compostable dinnerware and cutlery and where to get it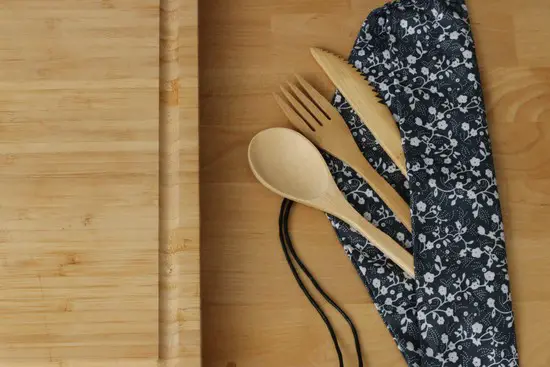 If you decide to use dinnerware that is disposable, try to check off a few boxes before going all in. First, try and make sure that it's made of recycled materials and that it's biodegradable. You should be able to compost it afterward and/or recycle it.
There are vendors that sell compostable plates, bowls, cups, and cutlery. You can find single-use dinnerware made of bamboo that supposedly decomposes in under six months if disposed of properly.
You can purchase eco-friendly bamboo dinnerware from a company called Bambu. Head to their site to check out their prices.
---
More eco-friendly wedding tips for serving food and drinks
Beyond choosing reusable glassware and compostable cutlery, there are a few more things to keep in mind when considering how to make eco-friendly food and beverage choices at our weddings. Below are some tips to think about that could potentially make a difference.
Beverage jugs and beer on tap vs. cans and bottles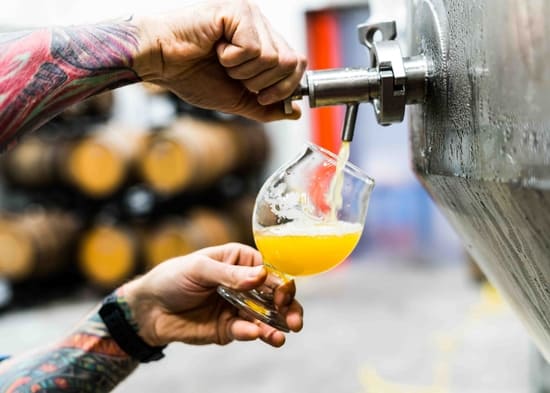 Many weddings serve individual drinks such as cans and bottles, which can be recycled. However, if we have the possibility to further reduce waste, why not?
One option is to have beer on tap – you can hire people to set this up for you or you can simply order a keg or two. For non-beer-drinkers, make a giant jug of sangria or whatever cocktail you want (and another container of water). Guests can refill their reusable mason jars or glasses to their hearts' content.
Aesthetically, it's more pleasing without all the drink containers. And it's probably also cheaper.
This will also save you and/or your clean up grew the work of gathering tons of cans and bottles after the wedding and lugging them to a recycling center.
If you think guests will complain about not having more choices (which is horrible and they should definitely not do this!) – and you're having the wedding in your backyard – you can also give them the option of BYOB.
---
Have a cash bar – for the environment!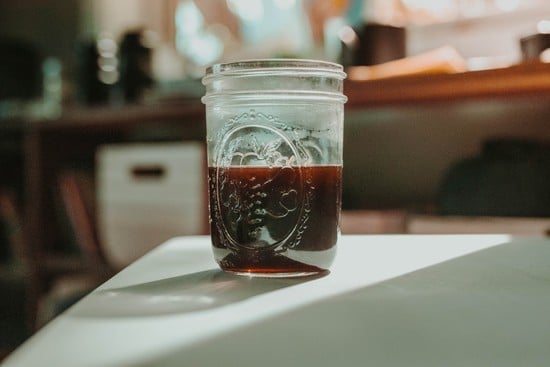 How can having a cash bar help the environment? This isn't proven but MAYBE if your guests have to pay for a drink, even if it's a small amount (say… one dollar!), they may feel more psychologically responsible for it, and therefore less likely to abandon it and just get another new drink and another and another.
It's a way of trying to reduce wastefulness and subtly encourage guests to take what they really want and will drink.
If you're having a backyard wedding: You don't need to hire a bartender or anything. Just put up a sign and a cash bucket next to the beverages. After your wedding, take the money and donate it to a charity or organization that you care about!
---
Skip the straws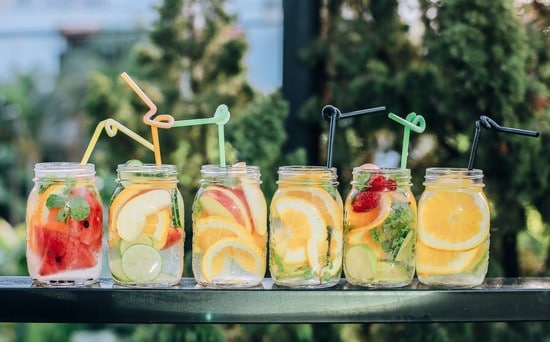 If you're reading this article, I imagine that this tip is already well-known to you. But just in case, eliminate plastic straws from your reception and if you really want straws – consider stainless steel versions or compostable straws.
What other tips should we keep in mind when planning our eco-friendly dinnerware and utensils?? Let me know! 🙂