If you're looking for ideas for socially-conscious wedding favors, it's likely that you've already considered making the rest of your wedding socially-conscious as well, which is awesome!
You may have thought about buying a fair trade wedding dress, bridesmaid dresses, etc. as well as ethically-sourced jewelry (such as Joie de Viv which also uses lab-created diamonds!) and locally-sourced food and beverages. The same is true for your wedding favors!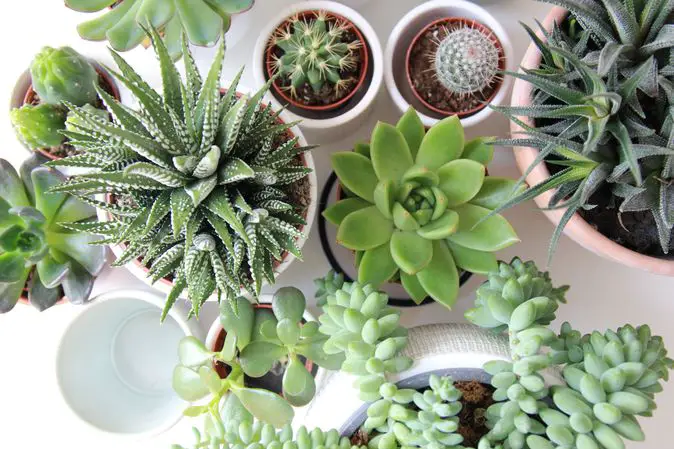 Of course, you could just choose to skip the wedding favors all together if you think they're just going to go to waste. But if you do want to go for it, whatever favors you decide to give out to your guests, be sure to consider the following questions before making a purchase:
---
Are the favors from a company that is fair trade?
Are they from a company that gives back to the community?
Are they locally-sourced?
Are they going to create more waste/are they recyclable or made from recycled materials?
Do your favors require lots of extra packaging, and individually-wrapped items?
If you're giving out plants or flowers, are they in season?
---
How do we find out the answers to these questions? Yes, it does require a bit more work. We could just easily place an order for something without thinking, but it's the socially-conscious thing for us to… well, be conscious, and do our due diligence before ordering 🙂
I know, it can be exhausting. You could also choose to visit The Fair Trade Federation (FTF) website, which lists businesses that keep in mind the well-being of artisans and farmers. Just try to do some research, ask questions if you're in a physical store, and consider the following wedding favor ideas as well:
---
7 Perfect Ideas for Socially-Conscious Wedding Favors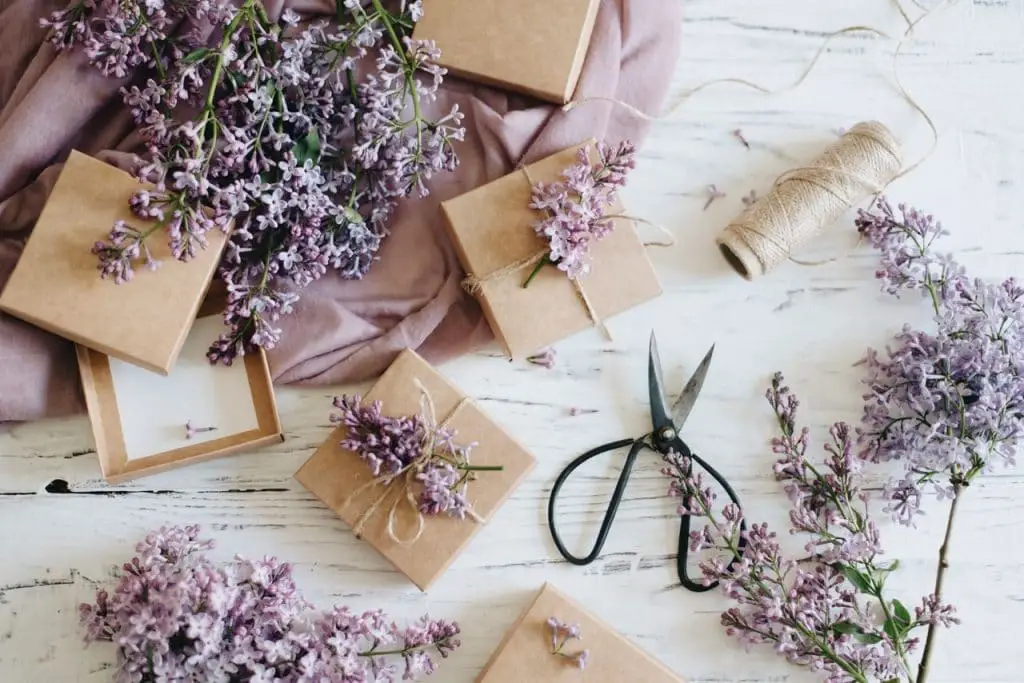 #1 Fair trade tea
Tea bags are a good wedding favor to give out because they're inexpensive, useful, consumable, environmentally-friendly, and something your guests can enjoy while thinking about the great time they had at your wedding. The following companies have socially and environmentally-conscious missions.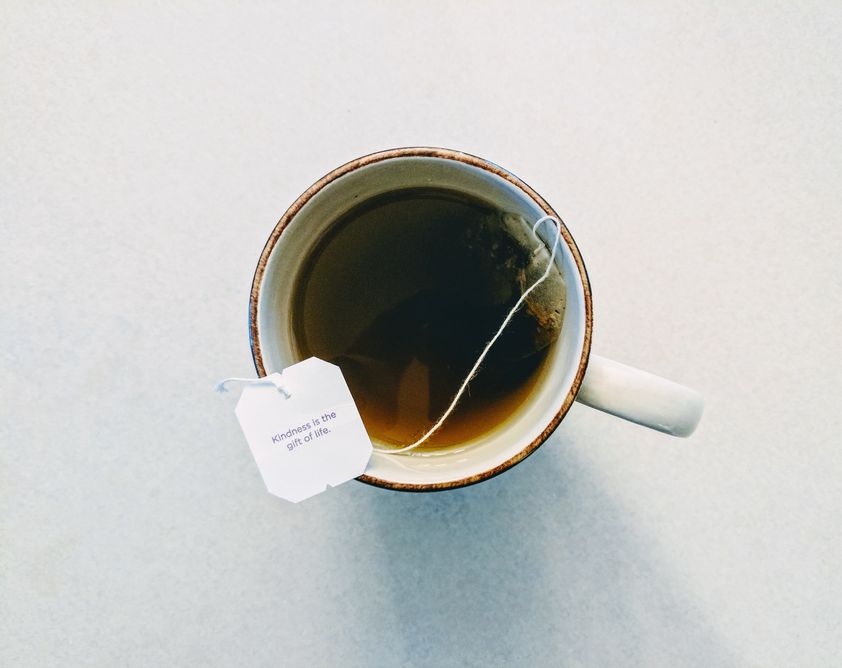 Bon Temps Tea – This company uses organic ingredients and corn-fiber tea bags to avoid pesticides, bleaches, artificial flavors and GMOs. They also give back by providing $1000 grants to women-owned businesses. It might be nice to give a tea bag to each of your guests, and if you're feeling crafty – write their names (perhaps with a message or haiku) attached on recycled paper!
Numi – Numi is available in many shops, and you can find it on Amazon linked here. It makes compostable tea bags out of hemp cellulose and uses no GMOs. The tea bags tags are made of 100 percent recycled material and soy-based ink, with cotton string, and are plastic-free.
Equal Exchange Tea – You can check out the prices on Amazon linked here. Since 1991, Equal Exchange Tea has operated with fair trade values. It's a for-profit worker cooperative, selling teas hand-picked and ethically sourced in India, Sri Lanka, and South Africa. If you have a connection with a particular country or city in the world, and would like to support workers there, consider doing some research on businesses that source from that particular area, or see if you can find merchants from that area who can deliver to you.
T Project Tea – This is an organic and fair trade tea brand that has very pretty packaging and unique flavor names, which is pretty awesome for wedding favors. Their teas are ethically sourced from Asia and India and packaged in eco-friendly and sustainable way.
---
#2 Local and organic preserves and honey
Think about giving your guests the gift of delicious and organic jams or honey, packaged in a sustainable way. The gift itself is edible and the jar is reusable. The following companies offer some fabulous, ethical products to make this happen for your wedding guests!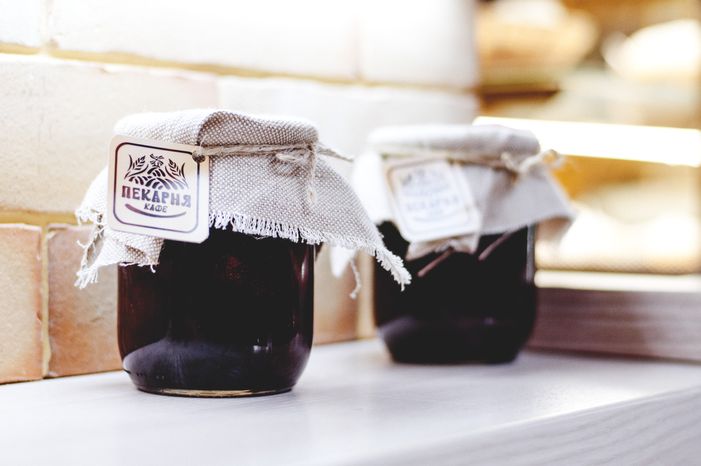 June Taylor Jams – This is a company that works with small family farms in the U.S. to sell jam made from heirloom and forgotten fruits. Their fruit is grown using organic, sustainable methods with no synthetic chemicals. They use traditional preserving methods, try to use the entire fruit, and work on a small scale to ensure quality and attention to detail.
Tiptree Pure Honey – These can be found on Amazon in cute little mini jars, the perfect size for wedding favors. And the jars have little sayings under the lids! This is an English company that has been around for over a hundred years and the employees control almost half the company's shares, through a trust. The company states that "Trading profits are used to buy back shares for the employee trust so that everyone involved can truly claim to be a stakeholder." The company is a huge part of the local community, taking responsibility for supporting local art projects and taking care of the environment. Did I mention the jars are adorable?
---
#3 Organic chocolate
Chocolate is an excellent option for wedding favors. Most people love it and because it's edible, there's little waste. However, there are certain issues to consider with chocolate favors…
There are an estimated 250 million child slaves working to produce many of the products we consume every day, such as cocoa. Finding out where our chocolate is sourced and striving to buy fair trade chocolate, especially for wedding favors on a day of celebration of our love, is important! Below you'll find some fair trade chocolate options for your wedding favors!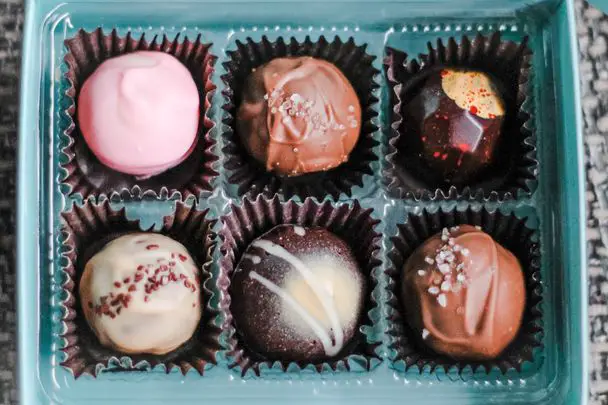 Gourmet Wedding Gifts (Organic & Vegan Dark Chocolate Truffle) – This is a website run by a small business couple, selling fresh edible wedding favors. They work with U.S. small batch artisans and entrepreneurs. These chocolates are hand-crafted, organic, and vegan!
Dagoba Chocolate – This company is non-GMO, organic, and ethically sourced from Peru, Tanzania, the Dominican Republic, and Ecuador. On their website, you can read about the farms and families where the cacao comes from, as well as their projects to support and empower women growers.
Theo Chocolate Bars – Theo is a brand that uses ethically sourced ingredients from the Democratic Republic of Congo and Peru, and organic cane sugar from Brazil. It was also the first organic, fair trade chocolate maker in North America. By following this link, you can check out current prices on Amazon.
Alter Eco Chocolate Bars – Also selling on Amazon, this company is fair trade, non-GMO, organic, and uses compostable packaging. They plant thousands of trees to offset carbon emissions. Check them out and taste them for yourself!
---
#4 Vintage and craft items
If you prefer not to give your guests edible wedding favors, there are other options that are also sustainable and ethical.
You should try to purchase locally-made, fair trade, handcrafted, and preferably recycled and sustainable products for your favors. The following companies sell vintage or craft items that you may find interesting!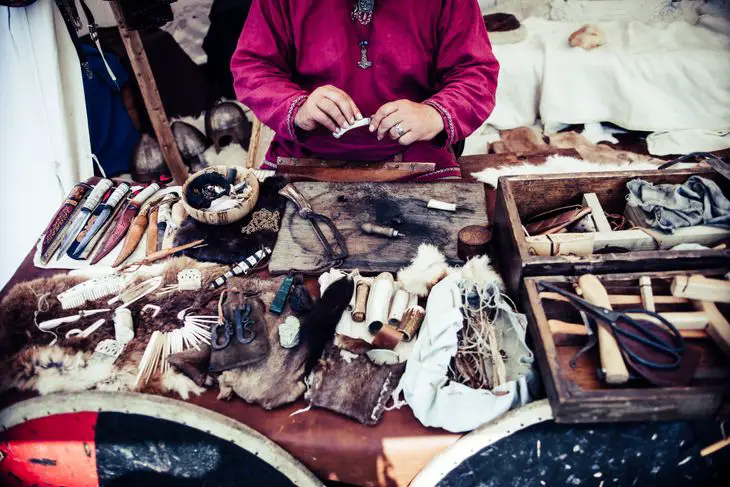 Tara Luna – This company has been around since 2005 and strives for its artisan, small-business products to meet the following criteria: "Fair Trade, Organic, Handcrafted, Recycled/Upcycled, Made in the USA, Environmentally Sustainable, Socially Responsible and just plain good for people and planet." Search around before purchasing because many items may be a bit expensive for favors, especially if you're having a very large wedding.
Servv – Servv is one of the first fair trade organizations in the world, first helping displaced European refugees trade their handcrafts for income after WWII. They now help empower over 8,000 artisans and farmers every year in over 25 countries. On their website, they sell products wholesale, perfect for wedding favors, and they also have sale items.
---
#5 Hot sauce
I'm a big hot sauce fan. Recently we went to a wedding where the favors were homemade and home-bottled hot sauce, which was the most exciting wedding favor I've ever gotten! If you don't have the time or desire to make and bottle your own hot sauce, consider some of the following ethical and organic alternatives.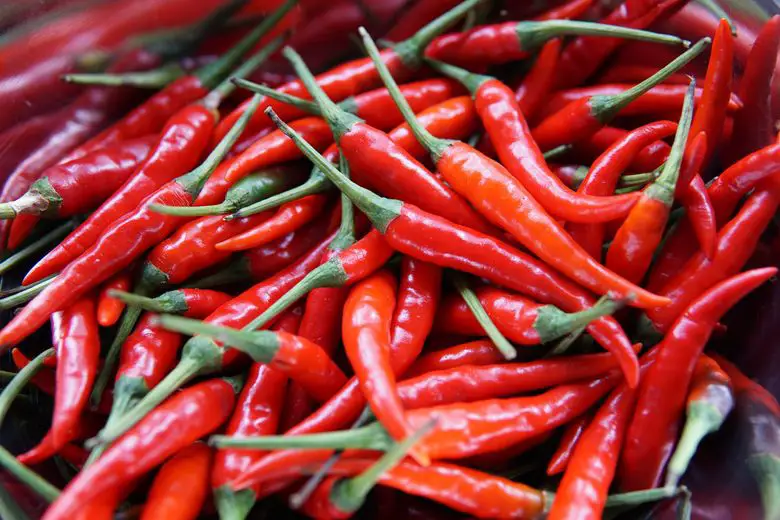 Burn Hot Sauce – This is a hot sauce bottled in the USA, in Santa Cruz, California, available on Amazon. The hot sauce is described by the company as "raw and alive, full of naturally occurring gut-healthy probiotics." This link is for a variety pack of 8 with mild to very hot sauces (for a range of wedding guest tastes).
Ethical Superstore – The Ethical Superstore has a selection of products that are fair trade, organic, vegan, cruelty-free, and recycled. Linked here are hot sauces and condiments that they offer, many at prices that would be perfect for wedding favors.
---
#6 Donations
Instead of giving out wedding favors that your guests may not care about too much anyway (let's be honest), consider donating to a good cause. You can put up a sign at your wedding if you want, explaining that in lieu of favors, you made a donation to your favorite charity or NGO.
Support an organization that is close to your heart or check out some of my own personal favorite causes below: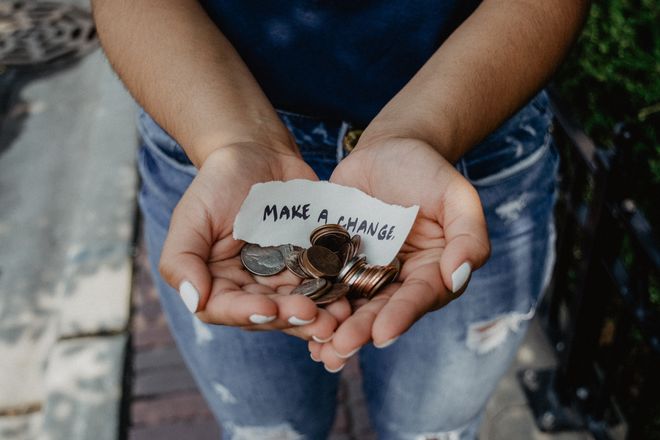 Run to Home Base – Every year, my dad, a military veteran, and one or more of my siblings runs in a race to raise money for this organization in Boston. Home Base is a Red Sox Foundation and Massachusetts General Hospital Program dedicated to "healing the invisible wounds for Veterans of all eras, Service Members, Military Families and Families of the Fallen through world-class clinical care, wellness, education and research." It's a great cause that gives back to the veterans of the United States.
Wide Open Projects – My favorite environmental organization! Though I am understandably biased. This is my partner's NGO which he co-founded with his best friend and his cousin after years of working in the tropics in Indonesia and Ecuador as an ecologist. Wide Open Projects (WOP) is a non-profit organization performing educational, social and conservation projects in Raja Ampat, West Papua, Indonesia. Check out their website to learn more about their coral restoration and community engagement projects 🙂
---
#7 Plants
CAL Farms succulents – These are adorable succulents available on Amazon from CAL Farms. CAL Farms is is a family-run grower and shipper near Portland, Oregon. Consider giving your guests the gift of beautiful and sustainable plants to take home. You could even use them as decorations or table centerpieces during your reception first, and then have your guests take them home afterward!
---
That's all for now! There are plenty of other ethical, socially-conscious favors you could make or purchase for your guests. It just takes a bit of extra research (which granted, can be daunting during an already stressful time!). Consider skipping the favors all together and putting your extra funds toward other important budget items. And don't forget to enjoy the process!