This is the predicament we currently find ourselves in! It's cold, it's winter… but our summer wedding is 6 months away and we know the time is going to fly by. How do we plan a budget-friendly (less than $3,000) wedding in just half a year?
There are so many wedding planning tips and guides out there, some of which say a wedding can't be planned so quickly. To which I call BS! How long do you possibly need to plan just one day?!?? Hopefully I will not be eating my words.
And granted, we're only going to have a small, intimate wedding to prevent stress (mental, environmental, and budgetary!), which will make a shorter timeline much more doable.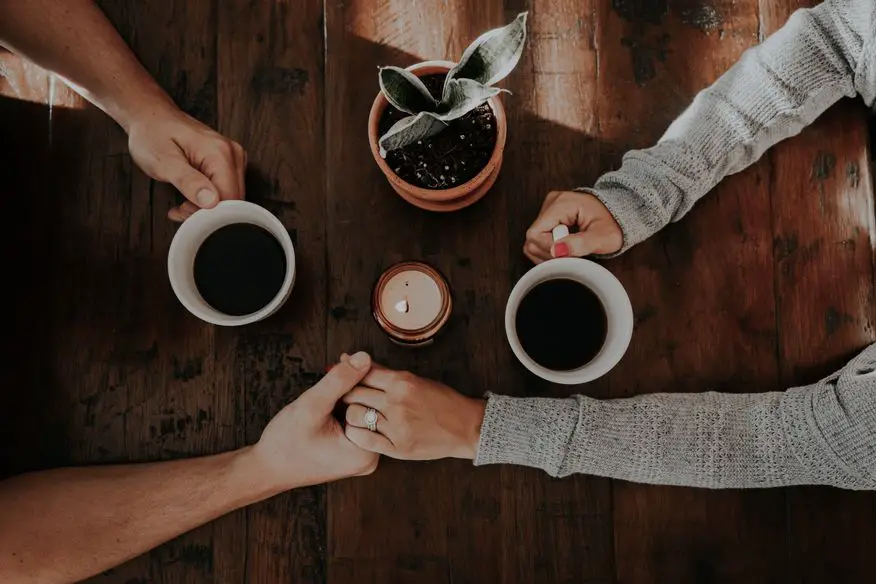 Below you will find our 6-month plan for a budget-friendly wedding, painstakingly researched from a slew of budget and last-minute wedding planning experts (and the slashed down to what we really want). If you want to make your own 6-month checklist to get organized, I created a simple PDF checklist here.
Maybe if it's on the Internet, we'll be held more accountable to ourselves to stay on track!
Quick note on wedding things I don't care about: Just thought I should quickly mention that there are many wedding details and traditions I don't care about! HA! So that's why you won't find certain things on this list. Liiike fancy rings, or bridal party gifts, or table draping or whatever. My list might be very different from those of others, so just make your own list of the wedding items most important to YOU and go with that 🙂
Things we CUT from our wedding budget (or are doing ourselves):
DJ – we're going to make our own playlist and rent speakers
Favors – people just toss them anyway!
Paper invitations – we'll just have a wedding website and do all electronic RSVPs
Menus – we're having a casual dinner and might make some signs
Bridal party and groomsmen – we're having a small wedding so it doesn't make sense for us
Expensive/diamond rings – not important to us/ethically questionable, etc. etc…
---
6-Month Budget Wedding Planning Checklist:
6 Months Before the Wedding
Pick a date
Decide how many people are coming
Set a budget you can stick to
Choose a location for the ceremony and reception
Start researching hotels/places to stay nearby
Book Airbnb for close family members
Find and book an officiant
Inform the people closest to you about the date
Start doing some preliminary research on elements you might want to include
Start looking for outdoor tent vendors
Create a wedding website and send out your electronic save-the-dates
5 Months Before the Wedding
Think about which tasks you can delegate to friends or family members and start to inquire to see if they're interested in helping with those tasks
Plan out the decor for ceremony and reception (how intricate do you want it, which elements will be DIY, and who is going to make them?)
Start wedding dress shopping and buy one!
Book the outdoor tent vendor
Do research about the legal paperwork for getting married in your area
Book a photographer/videographer
4 Months Before the Wedding
Select caterer and menu for the wedding
In our case, figure out what to feed people the night before the wedding, and for those present during the day on Saturday as well
Book honeymoon
Continue planning and start creating DIY decor projects
Start creating a playlist (if you're "DJ-ing" your own wedding
3 Months Before the Wedding
Plan out and buy the groom's attire
Purchase wedding bands or maybe not in our case
Finish/check in on progress of wedding decor and accessories (e.g. centerpieces, candles, veil, shoes, etc.)
2 Months Before the Wedding
Book rental equipment for the reception (speakers, microphone, lights, tables, chairs, etc.)
Book rental equipment for the ceremony (chairs, etc.)
Finalize food situation
Finalize playlist
1 Month Before the Wedding
Get marriage license
Call vendors to confirm the time and place of the wedding
Finalize and pack for honeymoon
---
So, that's it! How to plan a budget wedding in 6 months… easy, right?! I'm looking at this to-do list and it actually doesn't seem too daunting. Probably because we've cut so many of the "must-haves" and are trying to concentrate only on what's important to us: guest experience and having fun.
We have just a small number of guests and we want them to enjoy the day. And us too! The way we'll enjoy it is if everything is as stress-free as possible and everyone else is happy and comfortable.
My challenge to us is to stick to these guidelines as much as possible and continue to value the important things throughout this planning process 🙂
---
Staying on a budget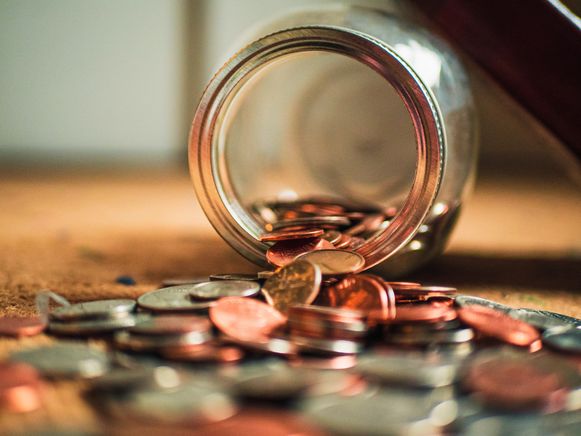 Remember the step in month 6 about setting your budget! It's no mistake that this is one of the steps that you take first, before planning any of the details or meeting with any vendors.
If you and your partner don't know how much you're willing to spend, you're going to end up overspending. Either on big-ticket items like the venue, food, or photographer… or on a bunch of small things that add up, like wedding decorations and clothing accessories.
Price out how much you're willing to spend on every little item and make sure both of you are cool with the decision from the beginning. It will prevent so much grief later on down the line if you're a united front from the start and you're both committed to a budget that you've made together.
TOP TIPS: Start writing. Write down everything that you think is important, that you dream of in your wedding. And then make a budget! See which of your dream items are realistic. Map out your 6-month steps and enjoy!
---