Many brides-to-be wonder whether or not to wear a veil on their wedding day and ask themselves: Could this long-standing tradition of wearing a wedding veil be going out of fashion? After some research, it appears that:
Wedding veils are NOT going out of style anytime soon. This is evidenced by a slew of modern everyday women and celebrity brides alike choosing to wear wedding veils (and sometimes over-the-face blushers too). Veils were also featured in esteemed wedding fashion designer Vera Wang's recent spring and fall bridal collections.
---
Even brides who prefer more low-key or non-traditional weddings often choose to keep the veil, in some style or another, for their big day. In addition to the wedding veil's popularity in high-profile celebrity weddings, us common-folk (both traditional and non-traditional alike) seem to still love veils too.
Some brides choose to wear a veil for religious reasons or for the sake of tradition, while others still wear veils because of the incredible romance and drama a veil can lend to the occasion.
---
Veils in High-Profile Weddings
As mentioned, the wedding veil has remained a significant part of the wedding ensembles of many celebrities in recent years, thus proving its staying power.
On May 19, 2018 Meghan Markle wore a 16-foot veil to go with her Givenchy gown during her wedding to Prince Harry. Her veil added an insane amount of dramatic, royal flair to an already gorgeous look.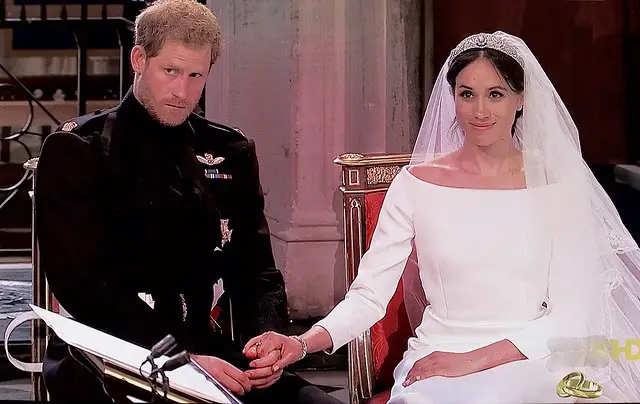 Markle had helped design the look and even used the opportunity to "hide" an extra surprise for Harry. If you look closely at photos of Markle's veil, you will see that it has embroidered along the edges the signature flowers of the Commonwealth countries.
She mentioned in an interview that Harry was "really over the moon" that she had incorporated his culture and family "in such an intimate way" (Source).
Any bride could take the opportunity to wear a veil and use it to showcase an element of the couple's culture, or connection that they share together. This is a sweet gesture that seems to be absolutely timeless.
A few years prior, another royal bride also made a statement with a wedding veil. Kate Middleton wore a beautiful veil on the world stage, revealing the power of the wedding veil and tiara combination to 2 billion television viewers.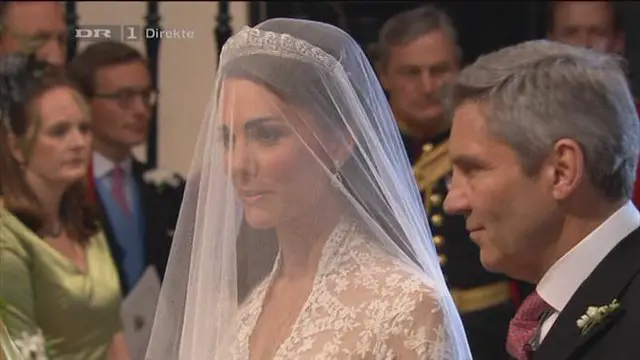 Other famous celebrity brides who chose to wear wedding veils to the utmost dramatic success include:
Beyonce who wore an ultra-long wedding veil for her wedding vow renewal to Jay-Z in 2018.
Allison Williams, the Girls and Get Out star wore a long, dramatic veil at her Wyoming ranch wedding in 2015.
Chelsea Clinton, daughter of Hillary and Bill Clinton, wore a simple cathedral-length wedding veil in 2010.
Model Kate Moss and singer Lily Allen both wore vintage 1920s style wedding veils that remind me of old black and white photographs of brides holding giant bouquets.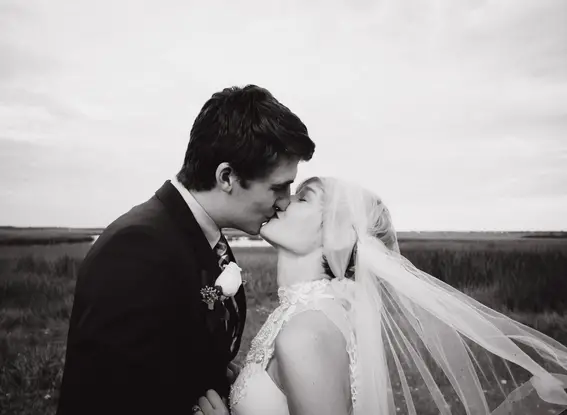 Heiress Nicky Hilton and singer Ciara both wore insanely intricate, long beautiful veils on their wedding days.
Other modern celebrity brides who wore wedding veils to perfection: Poppy Delevingne, Chrissy Teigen, Jennifer Lopez, Jessica Simpson, Kim Kardashian, and Avril Lavigne.
If you're interested in reading about celebrity brides who also chose NOT to wear white on their wedding days, you might want to check out my article No Your Wedding Dress Doesn't Have to Be White.
Additionally, famed wedding designer Vera Wang and others continue to include wedding veils in their styling for recent wedding ensembles. These veils are added to Wang's colorful dresses as well, sometimes helping to distinguish them as indeed a wedding dress.
Perhaps this is another reason why wedding veils remain popular – even when a bride chooses to wear a wedding dress that isn't the traditional white, she still looks like a bride as long as she's wearing a veil!
---
Veils Bring a Sense of Romance and Drama
Why do wedding veils endure the test of time? Why are they still so popular?
Of course, not everyone wants their dress to scream drama and that's okay. There are plenty of beautiful wedding dress looks that don't "need" a wedding veil and plenty of wedding veil alternatives that are lovely (flower crowns, hair clips, etc.).
However, if we do want to elevate our ensemble to a level beyond, to make the moms cry and to instill a sense of initial mystery when walking down the aisle… a veil sure does seem to be the way to accomplish this.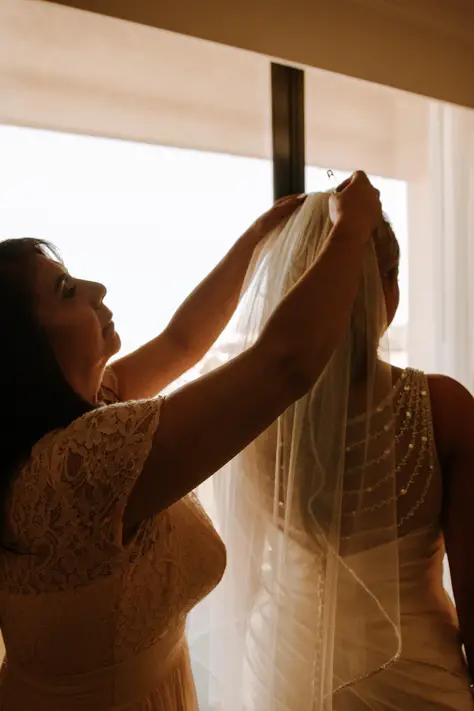 That moment when a bride tries on her veil for the first time in a shop seems to be the tear-jerker for many a mom and friend. And the bride descending down the aisle with a veil just seems to bring an extra amount of gravity to the moment for everyone watching.
There aren't many other (or any?) occasions in life when a grown woman can walk around with a long flowing dramatic piece of fabric on her head. So for those who have any desire at all to do that, THIS is the occasion for it. And that feeling just seems to endure in many cultures!
A veil also automatically distinguishes the bride in a very obvious way from the rest of the wedding party. This is an important factor in weddings where the entire wedding party is wearing white, such as in the case of Meghan Markle and Kate Middleton, and other traditional English weddings.
---
Veils Still Carry Important Symbolism for Some Brides
For many people, the wedding veil is still meaningful in terms of either religion or tradition. Despite the constant march forward, people are nostalgic creatures. Some people see their wedding days as being deeply spiritual, and the veil is a part of that.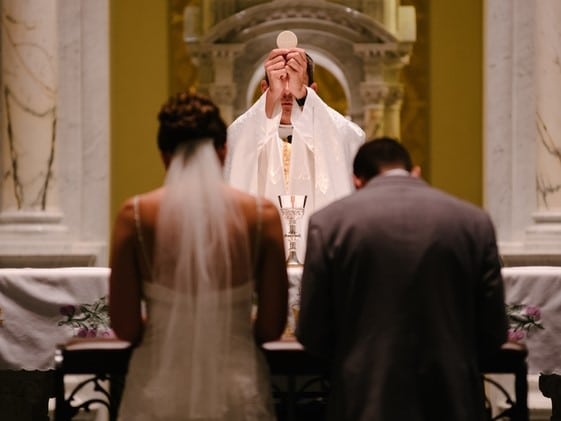 In the past, the wedding veil was believed to have been used as a disguise to dissuade any would-be evil spirits from interfering with the ceremony. In some traditions, the veil symbolized the bride's innocence and purity – a "wrapped gift" from her father to her new husband. Yeesh.
Obviously, these days the "gift" tradition of the veil has (mostly) fallen away and its more now seen as a way to connect brides to traditions of the past in spirit only, and not in practice.
---
Veils Connect Brides with their Families
In that same vein, veils remain "in style" because people love to wear family heirlooms during weddings. From family rings to wedding dresses, we love to feel connected to our ancestors on momentous days such as weddings.
Some brides are fortunate to have wedding veils in the family that have been passed down from generation to generation and that is simply the kind of fashion piece that will not go out of style.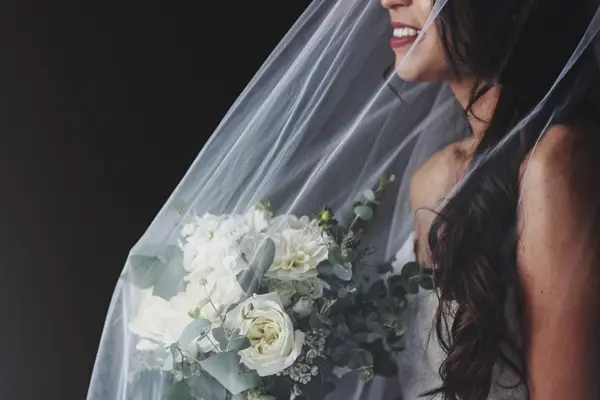 ---
"Veil" Doesn't Have to Mean your Grandma's Veil
The reason some brides-to-be might be asking whether or not veils are in fashion is because they're imagining a frumpy wedding veil of the past. Something that they saw in old photos.
But wedding veils come in all shapes and lengths – any possible style you could imagine.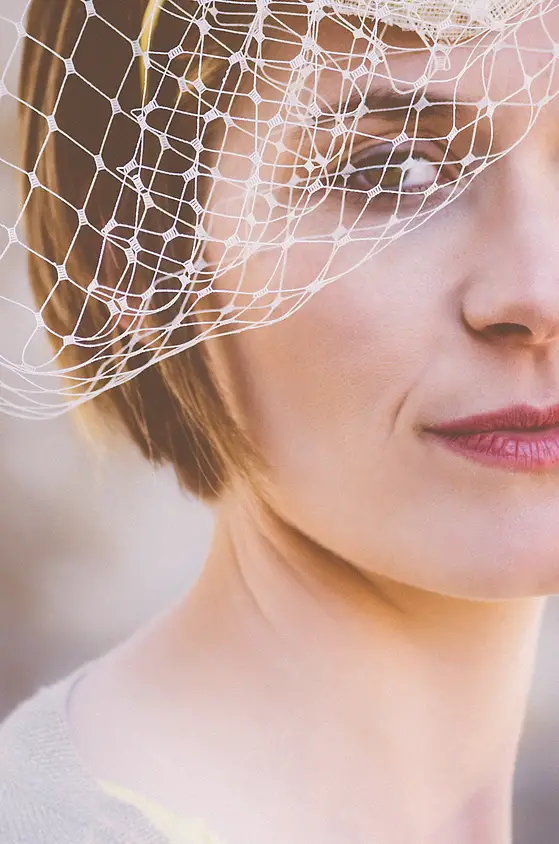 There are blusher and fountain veils that hide a bride's face, elbow or waterfall veils that are shorter for a less-formal look, fingertip or waltz veils that go to their fingertips and don't interfere with walking, birdcage or flyaway veils that are short and cover the face for a less-formal look, and very dramatic veils which many celebrities choose such as: floor length, chapel, mantilla, and cathedral styles.
---
Wedding Veils can be Combined with Many Other Kinds of Headpieces
Just because a bride chooses to where a veil doesn't mean she ONLY has to wear a veil! Many brides choose to wear a veil for the ceremony and then no-veil or some other kind of headpiece (such as a flower crown) for the reception.
Some brides choose to combine a veil with flowers, tiaras, or flower crowns. A veil doesn't have to mean just the veil by itself. I think the veil continues to stay in fashion because it is so versatile and can be worn with a variety of other style headpieces.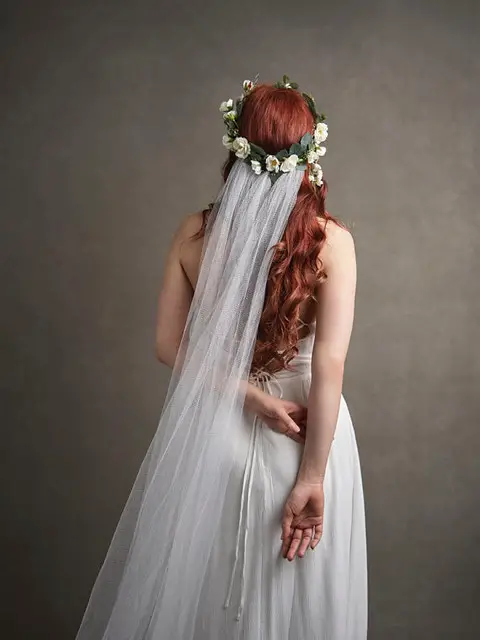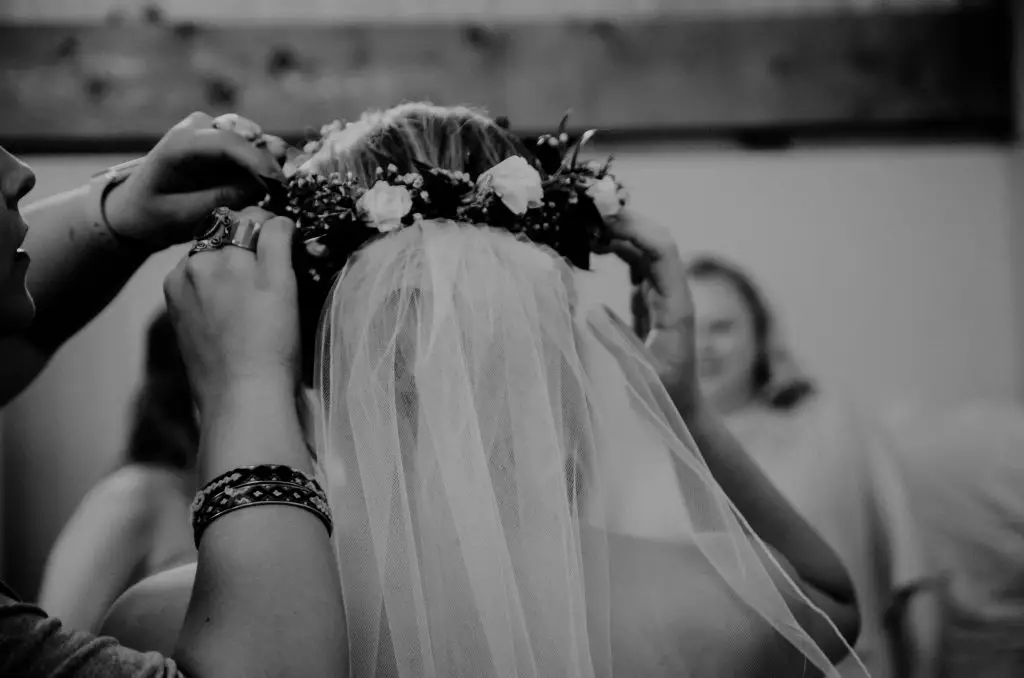 Veil Blushers also Still in Fashion
In addition to veils staying in the picture, blushers or veils that partially conceal the bride's face seem to also still be popular. For traditionalists and nonconformists alike, the veil over one's face provides one more little "surprise" for everyone on the big day. This is evidenced by the photos above of Kate Middleton and others. Because of this love of surprise, mystery, and connection, veils remain ever in style!